About Repos Production
A board game in one hand, a sombrero in the other, welcome to Repos Production, the Belgians in Sombreros!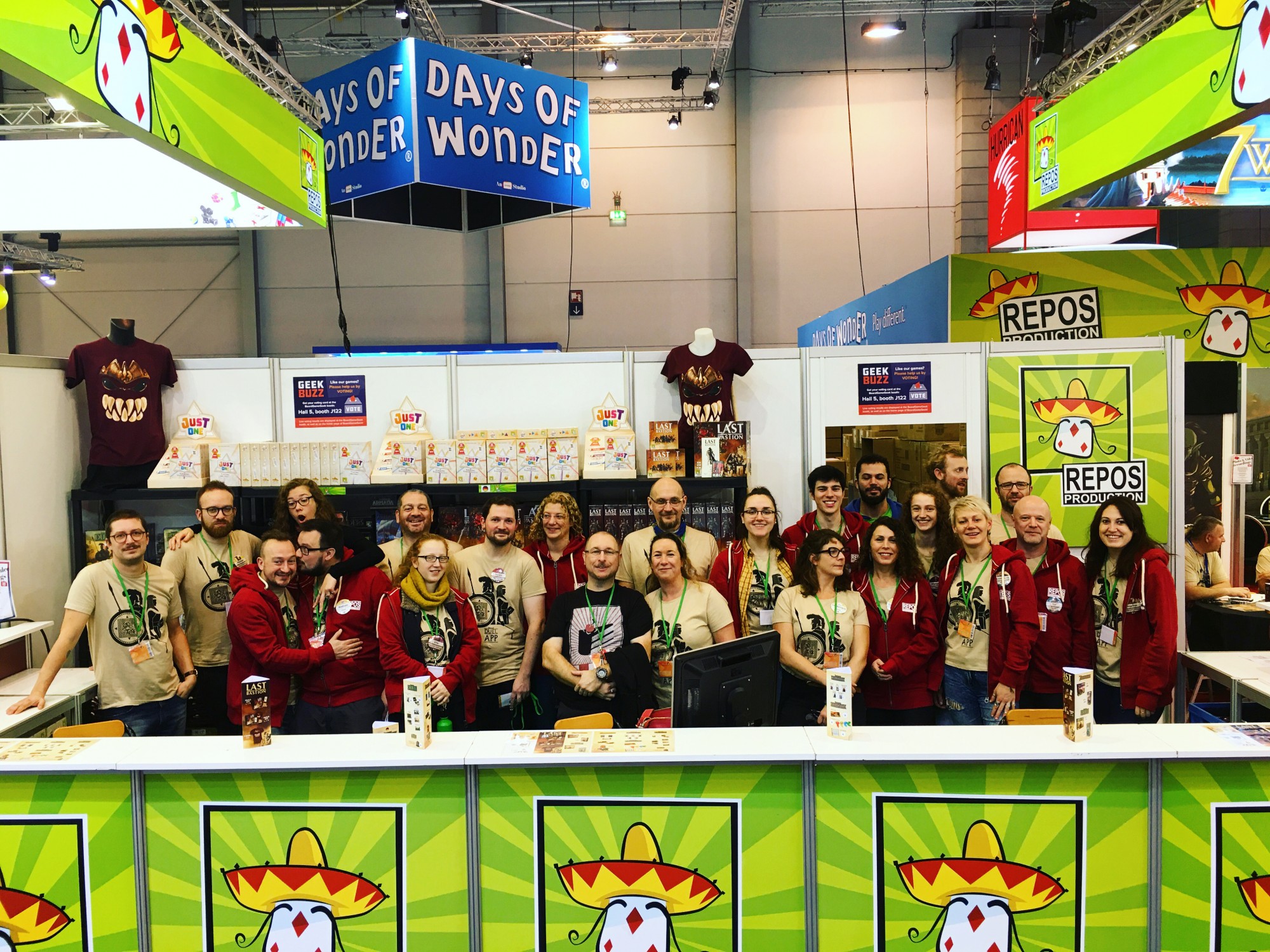 Mix a pinch of Belgitude, a hint of craziness, a full cup of passion for board games and you will get Repos Production, Belgian publisher of board games since 2004.
Once upon a time there were two men passionate about games and sombreros
The story began when two friends who are passionate about board games, Cédrick Caumont and Thomas Provoost, decided to import and publish Time's Up! in Europe, an American game that came to all their parties.
The success enabled them to develop new games, meet new authors and expand the team.
The passion and desire to provide unforgettable moments through board games: this is the leitmotiv that drove our two founders to publish our company's key titles.
In 2019, Repos Production joined the big family of Asmodee, the Belgians in sombreros' long-term distributor, and their games are now distributed all over the world.
Repos Production is today one of the key players on the global board game scene, having published multiple award-winning games such as 7 Wonders, Concept and, more recently, Just One.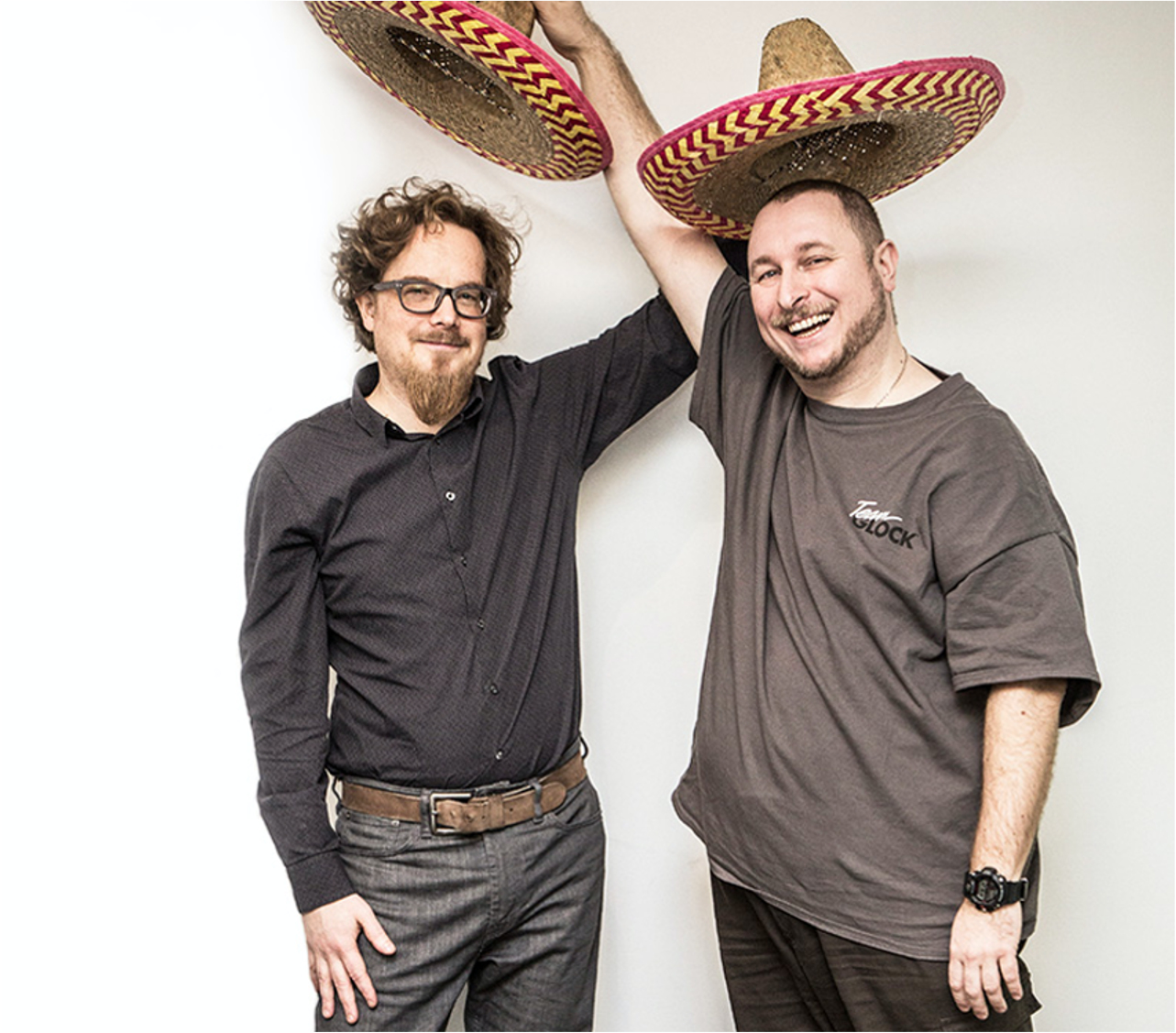 Did you know?
The name 'Repos Production' is not random (or not quite). It comes from a combination of 'Repos du Guerrier' [The Warrior's Rest], the name of our two founders' gaming group, and 'Production' because including 'Production' in the name of a publishing company makes it sound serious.
Quality games are good... But passion is better!
Our trademark? We give each of our games plenty of TLC during their development, devote as much time as possible to refining mechanisms and ensuring that they provide an unforgettable playing experience.
The team works passionately, on all types of game. This is why you will find party games such as Just One alongside those for game enthusiasts such as Last Bastion or games for children such as Concept Kids.
"You will never sell a game by showing pieces and cards in a box. You need to convey an emotion".
A dream team
There is talk and chatter, but who is hidden behind these big sombreros?
Discover the different departments at Repos Production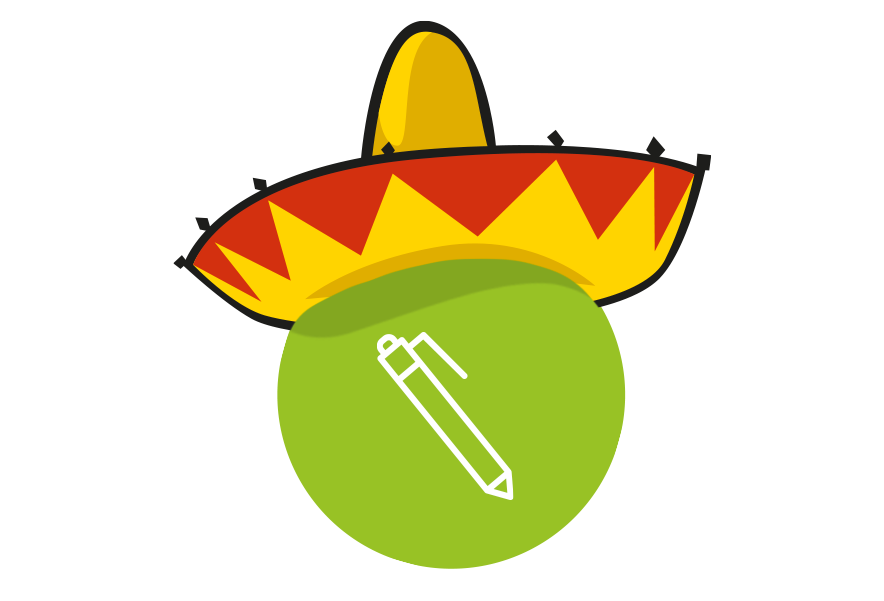 Editorial team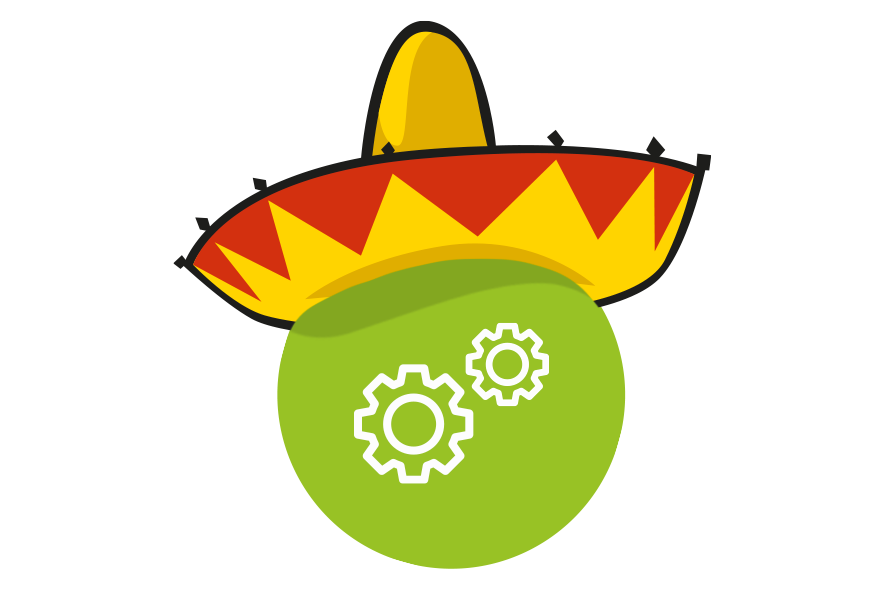 Production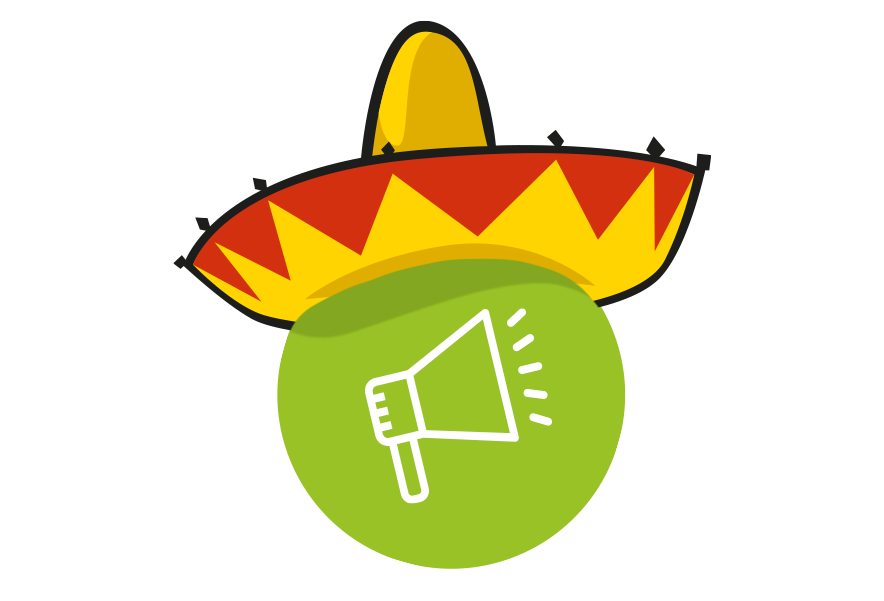 Marketing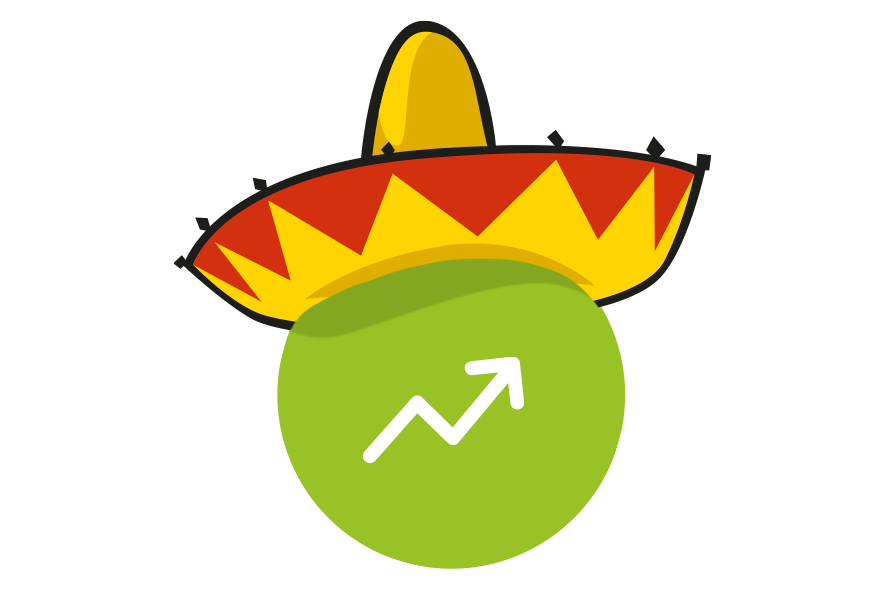 Finance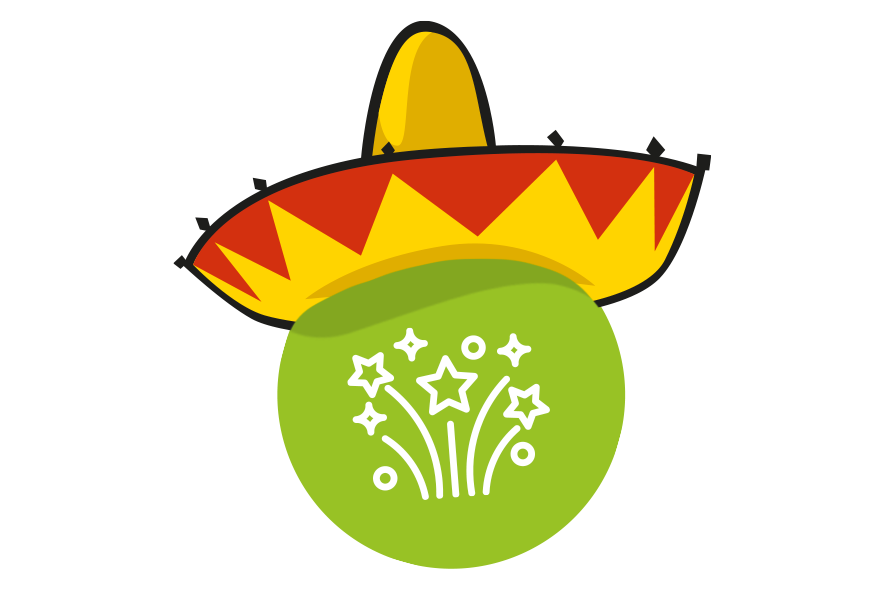 Events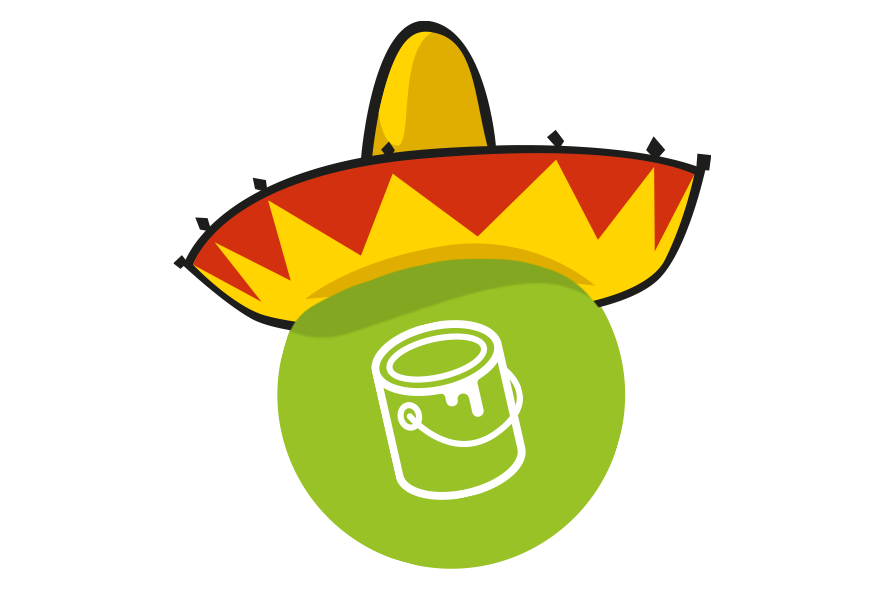 Creative team
Did you know?
Over the years the sombrero has become a real trademark. But do you know where it came from?
The sombrero was part of a costume worn by Cédrick and Thomas, the founders of Repos Production, for a game weekend: the Ludopathic Gathering. As the sun was shining they kept their sombreros on all day. One of the authors found this amusing and nicknamed them 'the Belgians in sombreros'.
It has stuck ever since!
Repos Production in numbers
60
More than 60 games published
694,168
litres of beer drunk
112
maximum decibels reached in Essen
483,651
dice thrown during testing sessions
52
unicorns in our offices
76,582
hours of music from the 80s and 90s on loop on Fridays
3,000
More than 3,000 prototypes tested
60
More than 60 prizes, including 1 Spiel des Jahres and 1 Kennerspiel des Jahres