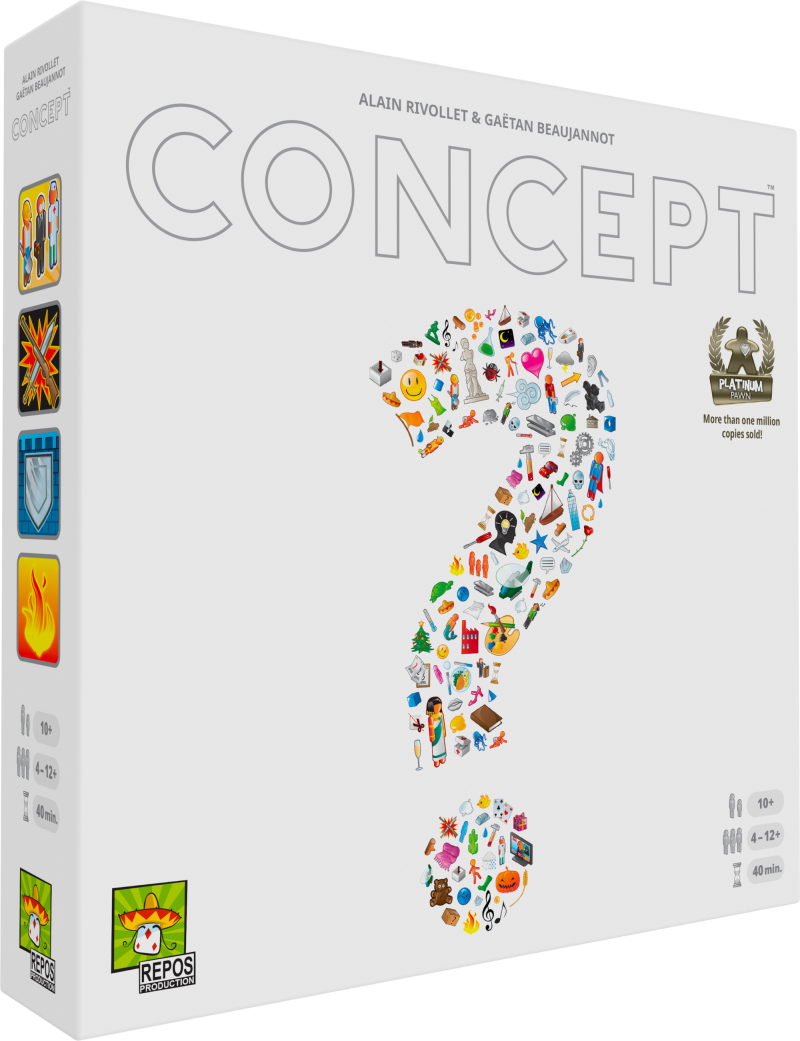 You don't need to talk to communicate!
Make people guess hundreds of objects, characters, and titles by combining universal icons!
The game in video
Concept is a game to be played with your family or friends. The three difficulty levels will allow everyone to have fun playing it!

1
Choose a word that people must guess!

2
Use the ? to designate the sought element.
Use the to better define the item.

We're looking for a metallic building here.

3
Use the ! and the to create sub-concepts.
Which is located in a country/place with blue/white/red colors (and not a blue/white/red building). France!
We're looking here for a metallic building located in France. It must be the Eiffel Tower!
Concept is an award-winning game
Concept is a family game which has won or been nominated for no fewer than 8 awards throughout the world!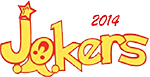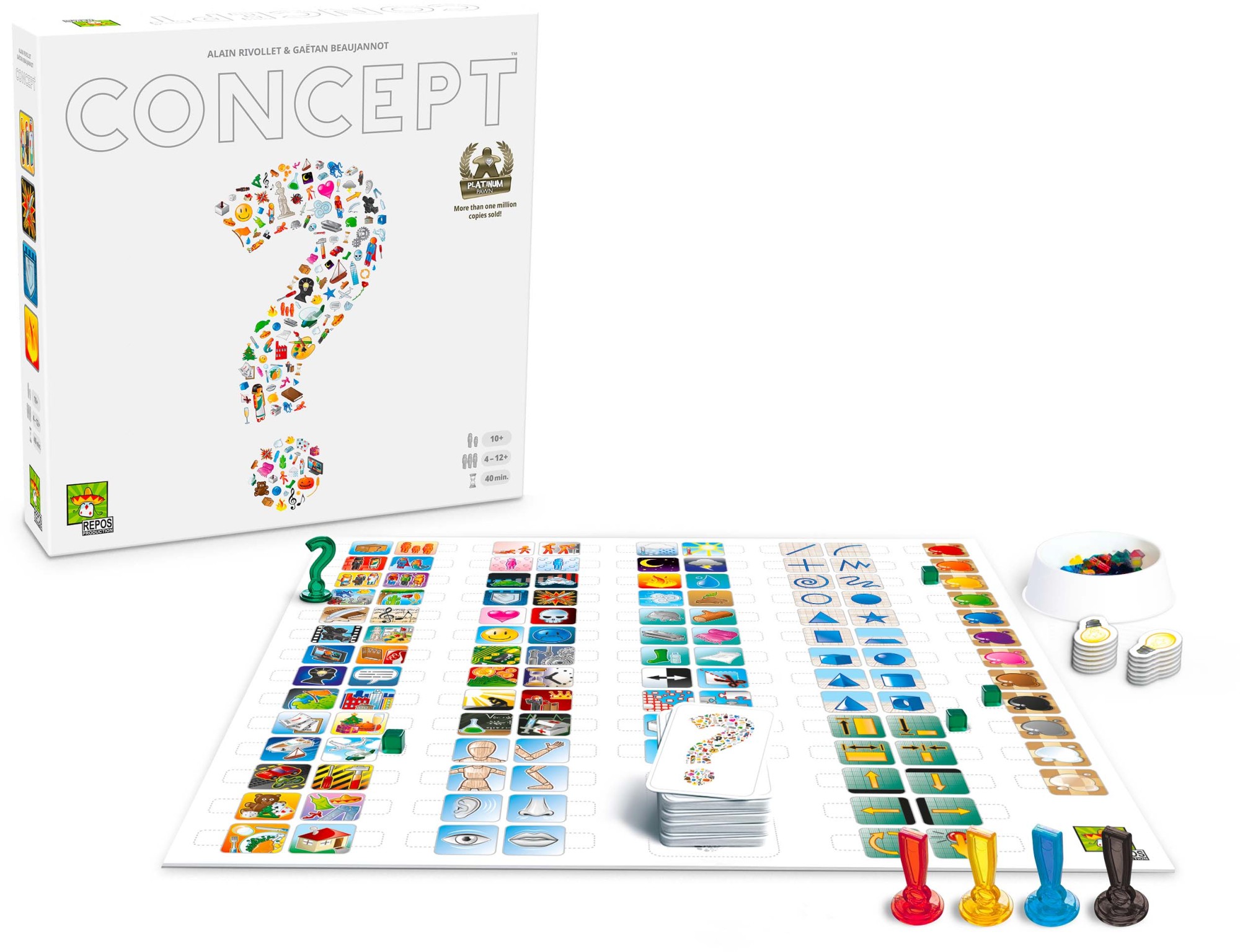 The game's contents
1 universal icon board
5 sets of tokens (green, blue, red, yellow, black)
110 Concept cards
Single and Double Point tokens
4 game aids
1 storage bowl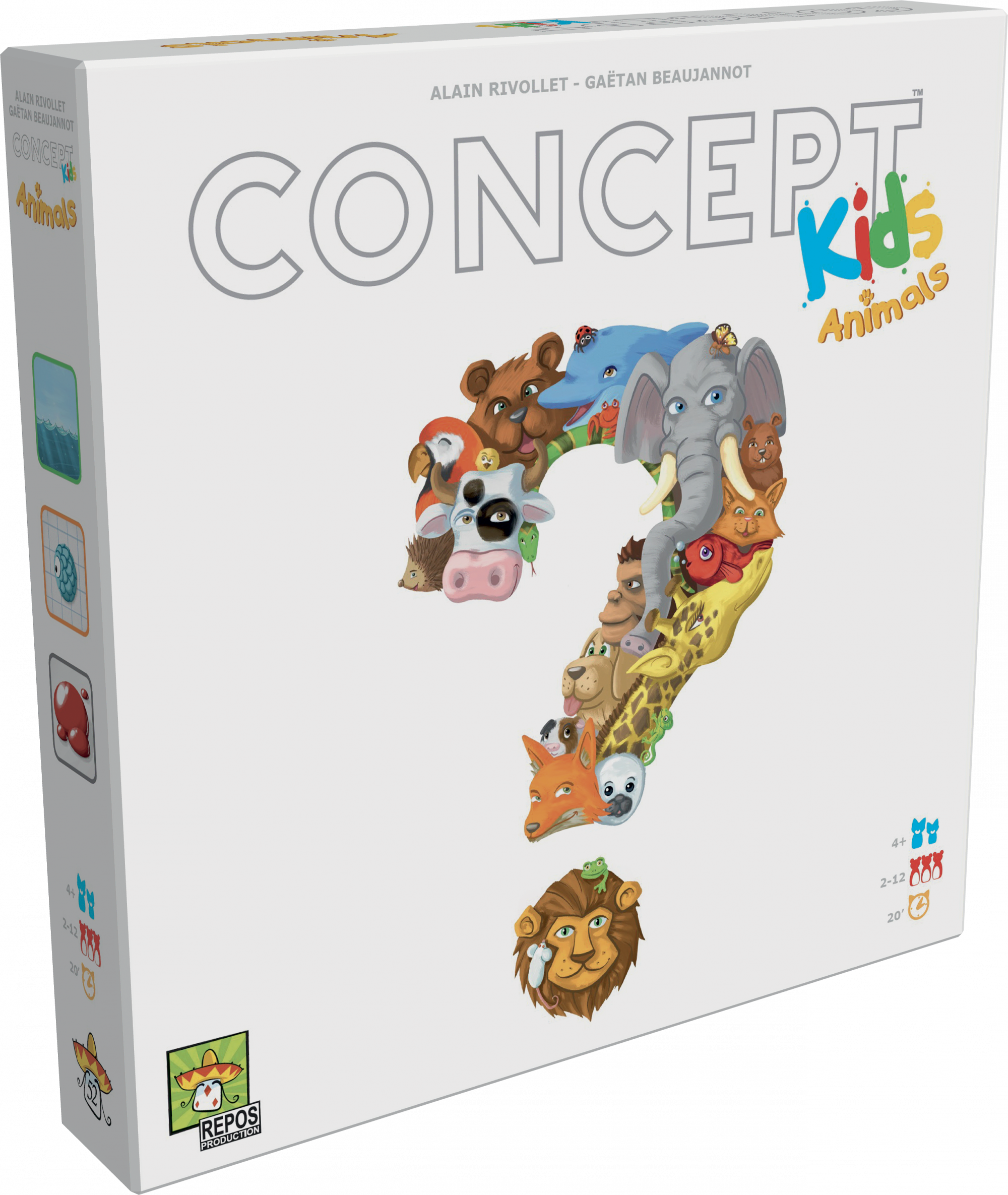 Concept Kids Animals
A cooperative version of the game Concept, adapted for play with children aged 4 and up. A game entirely dedicated to animals!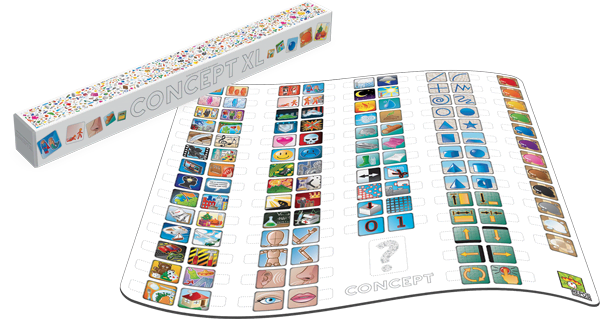 Concept XL
To play with a group, with friends or family, you can find the giant version of the game in all specialty stores and on Repos Production's online store.