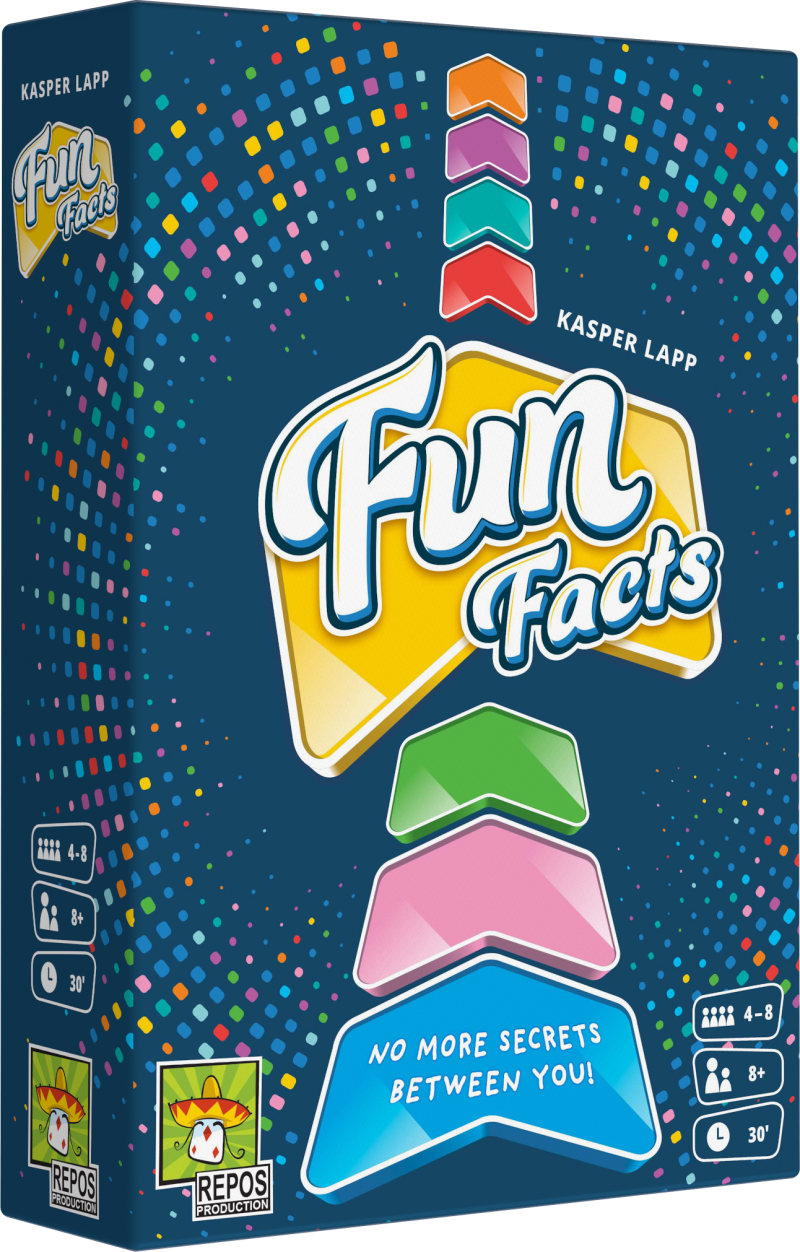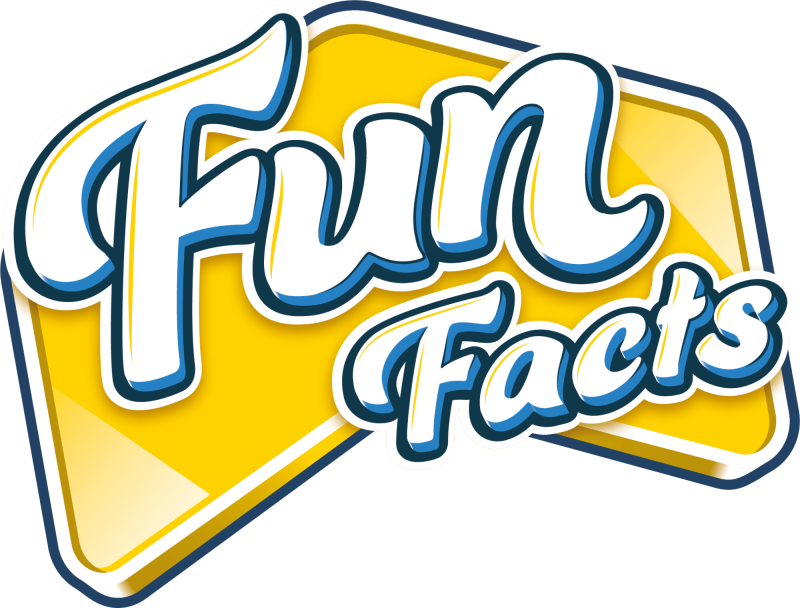 No more secrets between you !
Fun Facts is the newest addition to the line of cooperative party games by Repos Production.
After Just One and So Clover, discover this quick social game, perfect for happy hour.
Open the box and immediately start playing!
Answer, place, reveal
This simple and engaging party game guarantees you and your friends will fall into fits of laughter and reveal shocking secrets!
It's also the perfect game to get to know each other in a warm and welcoming setting.
With Fun Facts, you're never safe from surprises.
Do you really know how many love stories your grandma really had?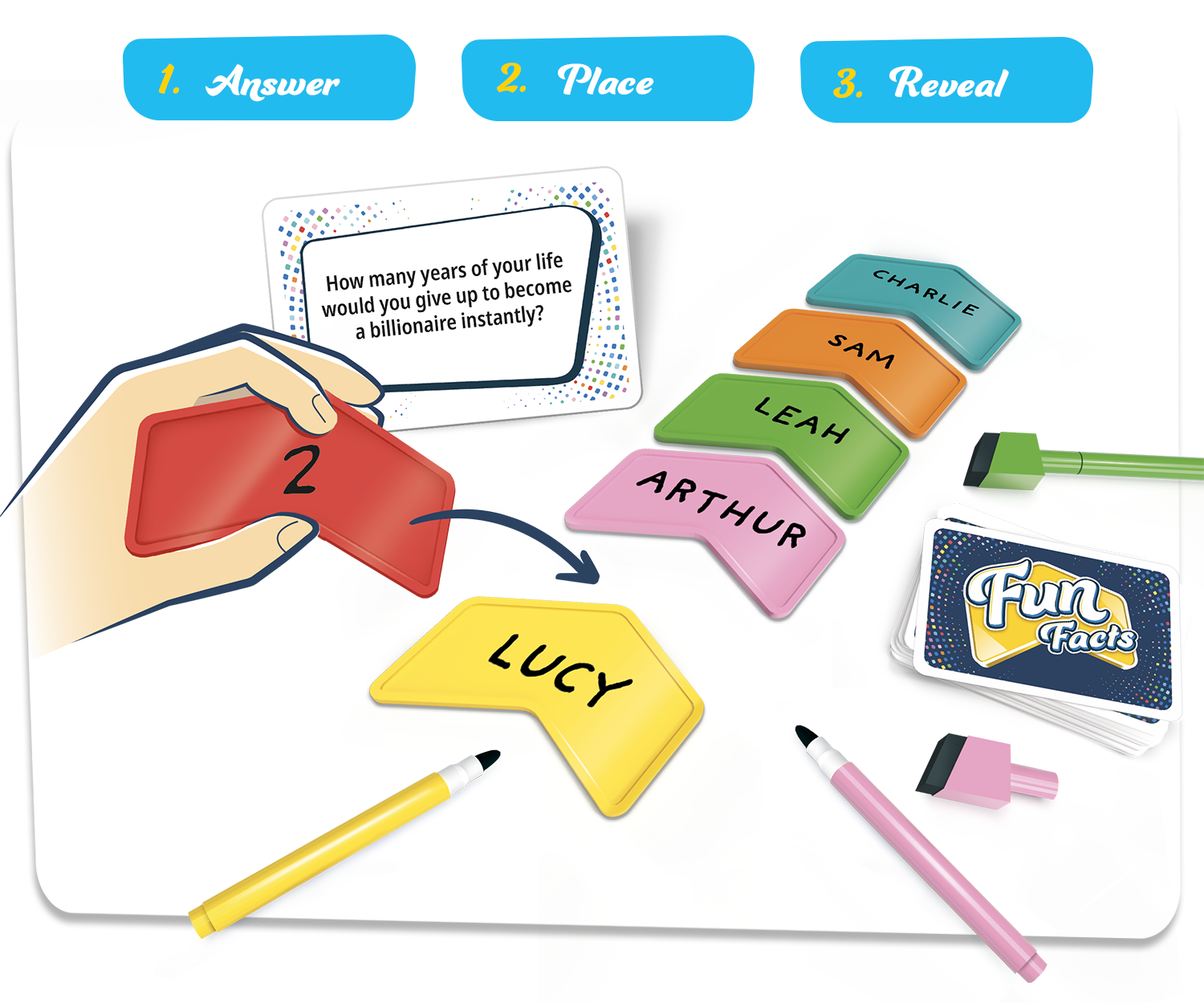 How do you play?
A question is placed in the center of the table… For example: "How long is the perfect nap?".
Each player secretly writes their answer on their arrow. They'll write their name on the other side (that will be visible to everyone).
Once everyone has written their answer, each one takes turns placing their arrow in relation to the other players. "I know that Mom is super sleepy! I for sure have a lower number than her, so I'll place my arrow below hers."
After everyone has placed their answer in the center of the table, reveal everyone's numbers.
They must be in order from lowest to highest. Each arrow that is out of order is removed.
Each remaining arrow represents a correct answer and provides one victory point for the entire team.
After 8 questions, count your final score and write it in the Record of Legends!
There you go! You know everything about Fun Facts, so start playing. Try it, you won't be disappointed.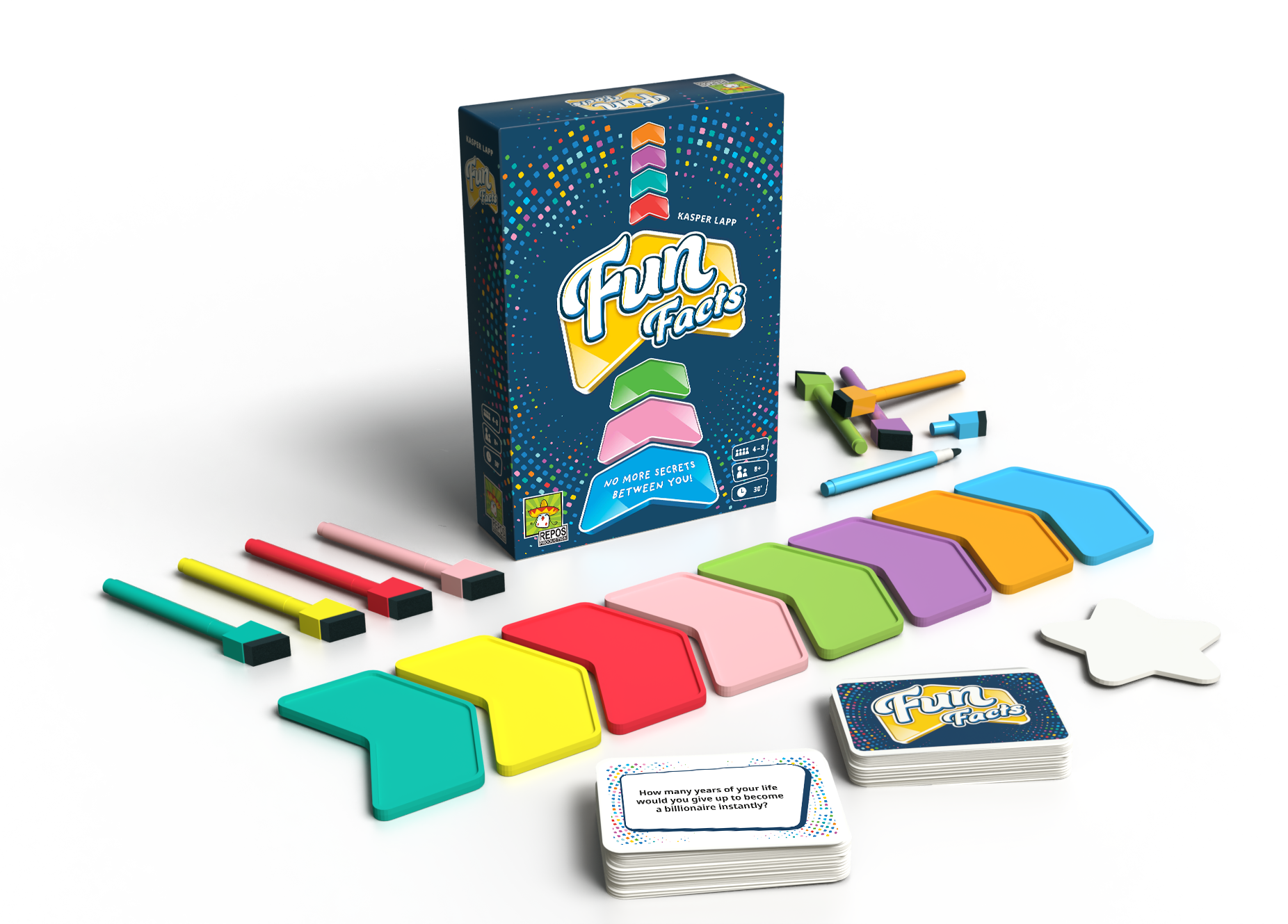 Box Content
• 195 cards
• 8 Arrows
• 8 erasable markers
• 1 Star
• 1 Record of Legends
• 1 rulebook
The other cooperative party games
Fun Facts is part of the line of cooperative party games, alongside Just One and So Clover, both of which are critically acclaimed designs. Just One received the prestigious Spiel des Jahres (German Game of the Year) award in 2019. And with So Clover!, it was named the best party game of the year by The Dice Tower and was also recommended by the Spiel des Jahres jury.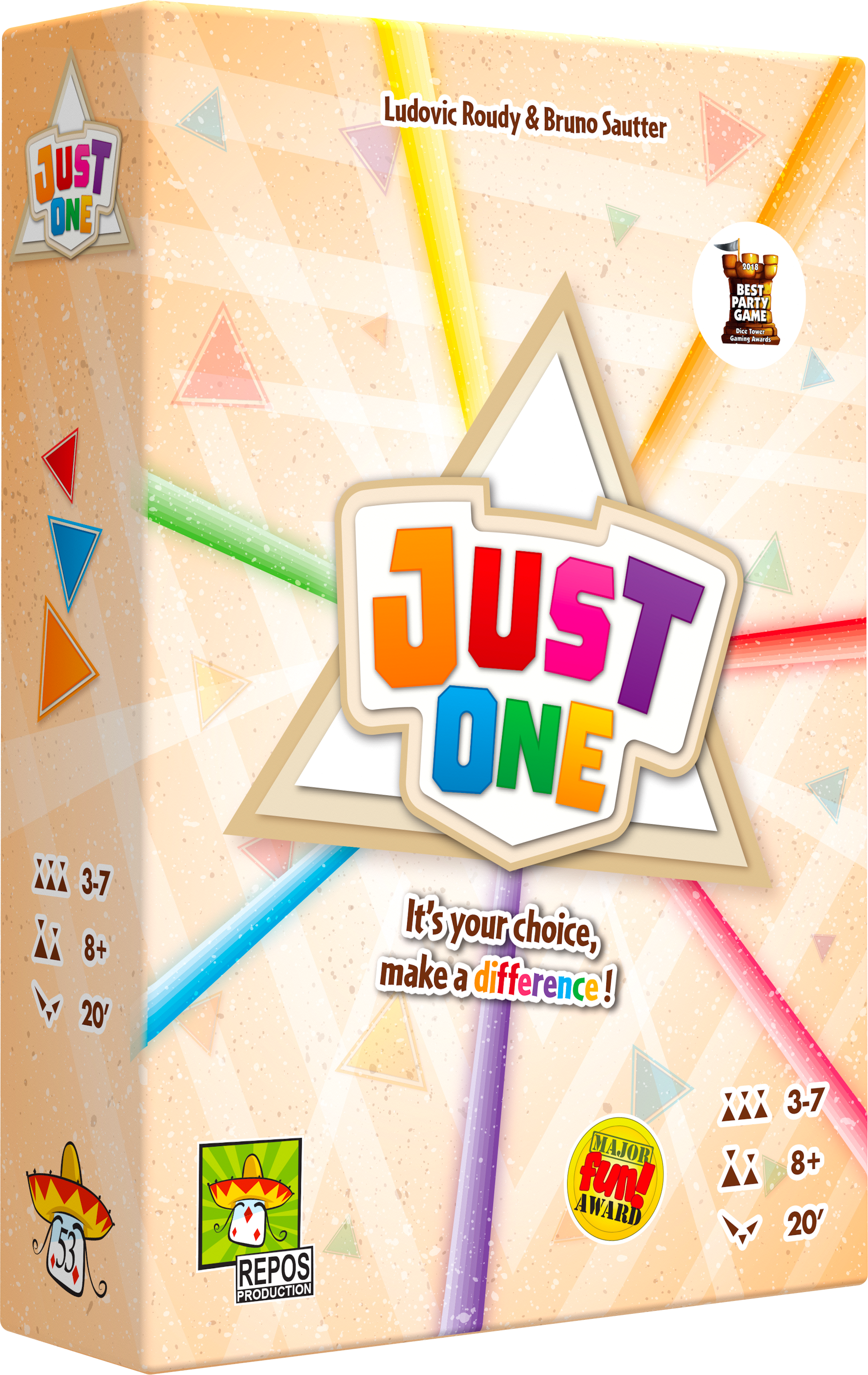 Just One
You have a choice, make a

di

ff

e

re

n

c

e

!
Help another player guess a Mystery word!
A game by Ludovic Roudy & Bruno Sautter.
Spiel des Jahres 2019.
Discover Just One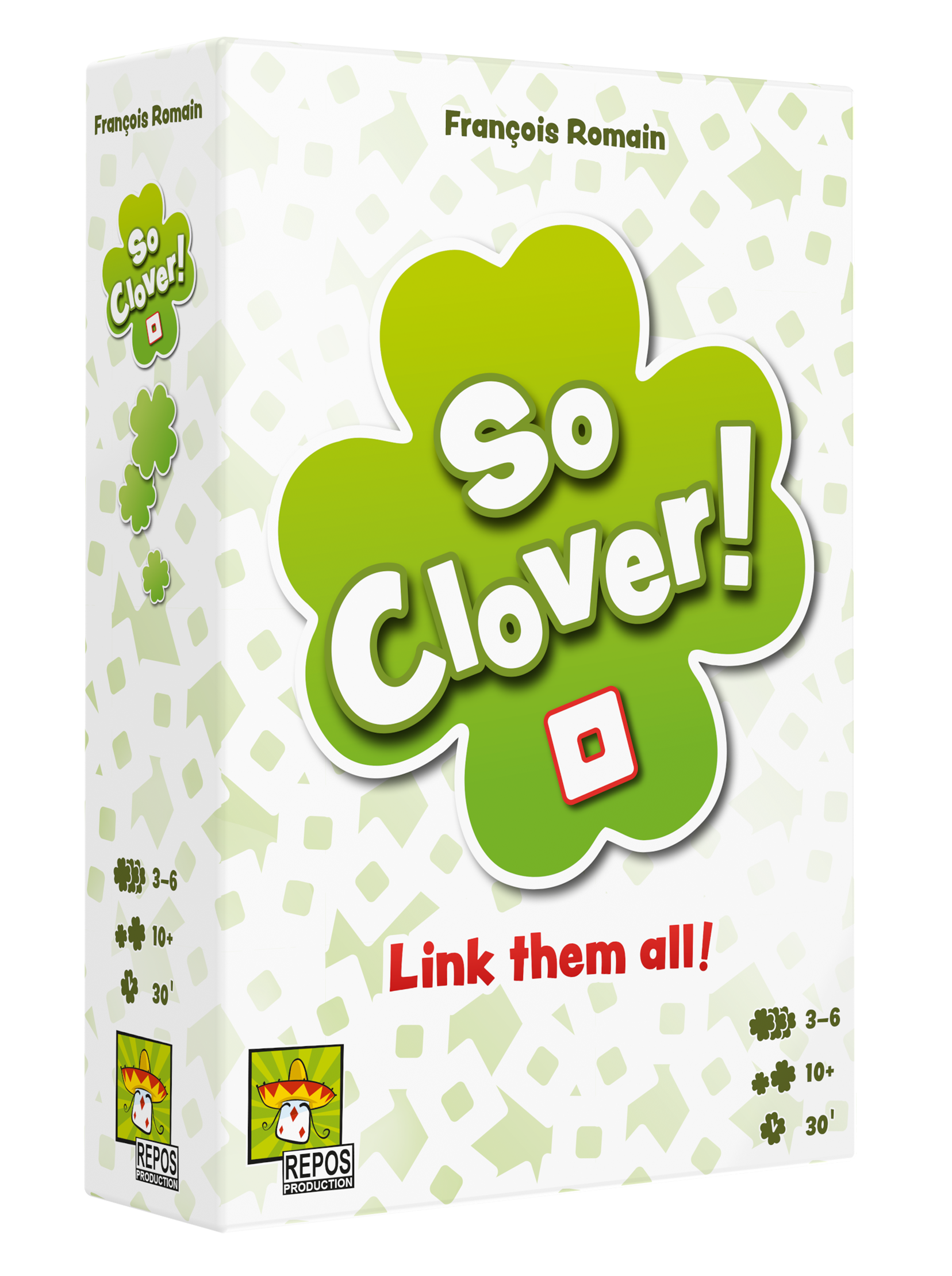 So Clover
Link them all! ​
Decipher the clues on your teammates' clovers to find as many keywords as possible.
A game by François Romain.
Best Party Game of the Year (Dice Tower Awards)
Discover So Clover!