Time's Up!, Just One, 7 Wonders ...
Welkom bij Repos Production, de uitgever van gezelschapsspellen voor het hele gezin!
Na meer dan 60 uitgegeven spellen sinds 2004 is ons doel nog altijd hetzelfde. We maken onze gezelschapsspellen om je samen met je gezin en je vrienden onvergetelijke momenten te laten beleven!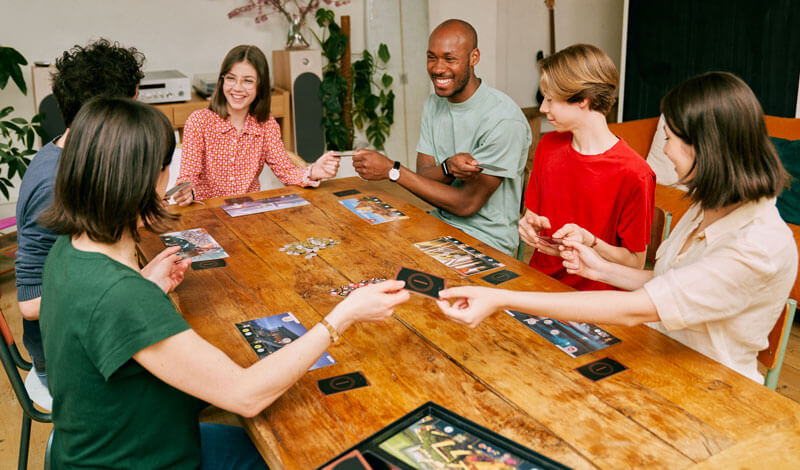 7 WONDERS | Discover the new edition of 7 Wonders
Attend to the transformation of the world's most awarded board game: 7 Wonders! 🏆
7 Wonders has a new fresh and classy look! ✨
What changed? The wonder board, the cards, the cover... everything has been through a complete makeover! ✨
Repos Production
TUTORIAL VIDEO | How to play 7 Wonders Architects in 8 minutes
Learn how to play 7 Wonders Architects in 8 minutes!
🎥 This video goes over the main rule points to help you get started with the game without having to read the rulebook.
🃏 From the set-up to building Wonders, play 7 Wonders Architects with this video!
Repos Production
Unboxing the New 7 Wonders Edifice Expansion - Enhance your 7 Wonders Gameplay Experience
Welcome to our unboxing video for 7 Wonders Edifice, the latest expansion of the award-winning game 7 Wonders. In this video, we will be taking a closer look at the new components and features that this expansion adds to the already rich and popular board game. From the new Wonders Ur and Carthago to the beautifully illustrated cards, we will showcase everything that 7 Wonders Edifice has to offer. So sit back, relax, and join us as we explore the new world of 7 Wonders Edifice and discover how it enhances the gameplay experience.
Repos Production
Waterfall Park
Create a one-of-a-kind amusement park on a paradise island!
It's up to you to design the most spectacular attractions to draw in the most visitors and maximize your earnings. But beware, you're not alone... Plots and shops are randomly distributed among players.
Get ready to NEGOTIATE with your competitors! Everything is tradable, everything is up for grabs, with no restrictions. In this idyllic setting, the competition is fierce!
Repos Production
The Number
Smarter than you think, easier than you expect...
Discover this new Unidentified Gaming Object - the ultimate party game for gamers!
The Number is an expert mix of mechanics: Bluffing, Risk-taking, but also Guessing (a mechanic that involves anticipating your opponent's next moves and adapting your strategy accordingly).
Repos Production