Time's Up!, Just One, 7 Wonders ...
Welkom bij Repos Production, de uitgever van gezelschapsspellen voor het hele gezin!
Na meer dan 60 uitgegeven spellen sinds 2004 is ons doel nog altijd hetzelfde. We maken onze gezelschapsspellen om je samen met je gezin en je vrienden onvergetelijke momenten te laten beleven!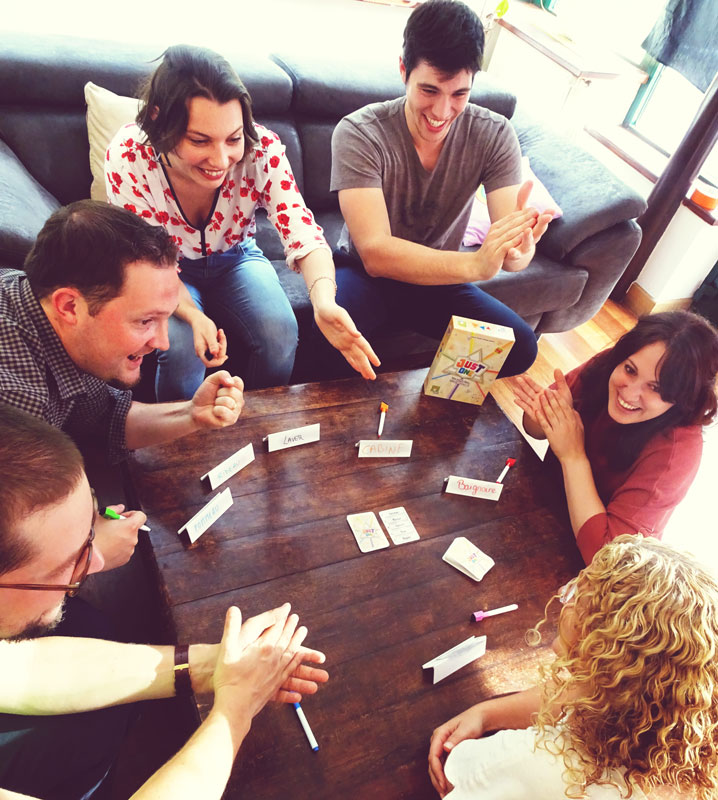 GENCON 2020 | Discover the 7 Wonders Duel new expansion: Agora
Discover more about 7 Wonders Duel new expansion: Agora!
⚖️ Decisions are made within the walls of the Senate that will shape the destiny of civilization... while conspirators work towards their own goals in shadowy corridors.
Repos Production
7 WONDERS | Discover the new edition of 7 Wonders
Attend to the transformation of the world's most awarded board game: 7 Wonders! 🏆
7 Wonders has a new fresh and classy look! ✨
What changed? The wonder board, the cards, the cover... everything has been through a complete makeover! ✨
Repos Production
SPIEL DIGITAL 2020 | Dans les coulisses de... Repos Production
✨🚀 SPIEL DIGITAL 2020 EDITION | Découvrez ce qu'il se cache derrière Repos Production !
🔍 Vous souhaitez savoir qui se cache derrière la création de vos jeux préférés ? De tout savoir de leur quotidien ?
🎬 On vous dévoile notre quotidien dans ce zapping inédit !
Repos Production
TUTORIAL VIDEO | How to play 7 Wonders Architects in 8 minutes
Learn how to play 7 Wonders Architects in 8 minutes!
🎥 This video goes over the main rule points to help you get started with the game without having to read the rulebook.
🃏 From the set-up to building Wonders, play 7 Wonders Architects with this video!
Repos Production
MASCARADE | Bluff your friends!
Join the Mascarade where appearances are often deceiving.
Don the right Mask at the right time, use its power, and amass a fortune large enough to win the game. The task won't be easy; masks will be swapped between players… Can you remember which Mask is hidden on your card?
Mascarade is a bluffing game for 4 to 12 players, 10+ years old, for 30-minute games.
Repos Production