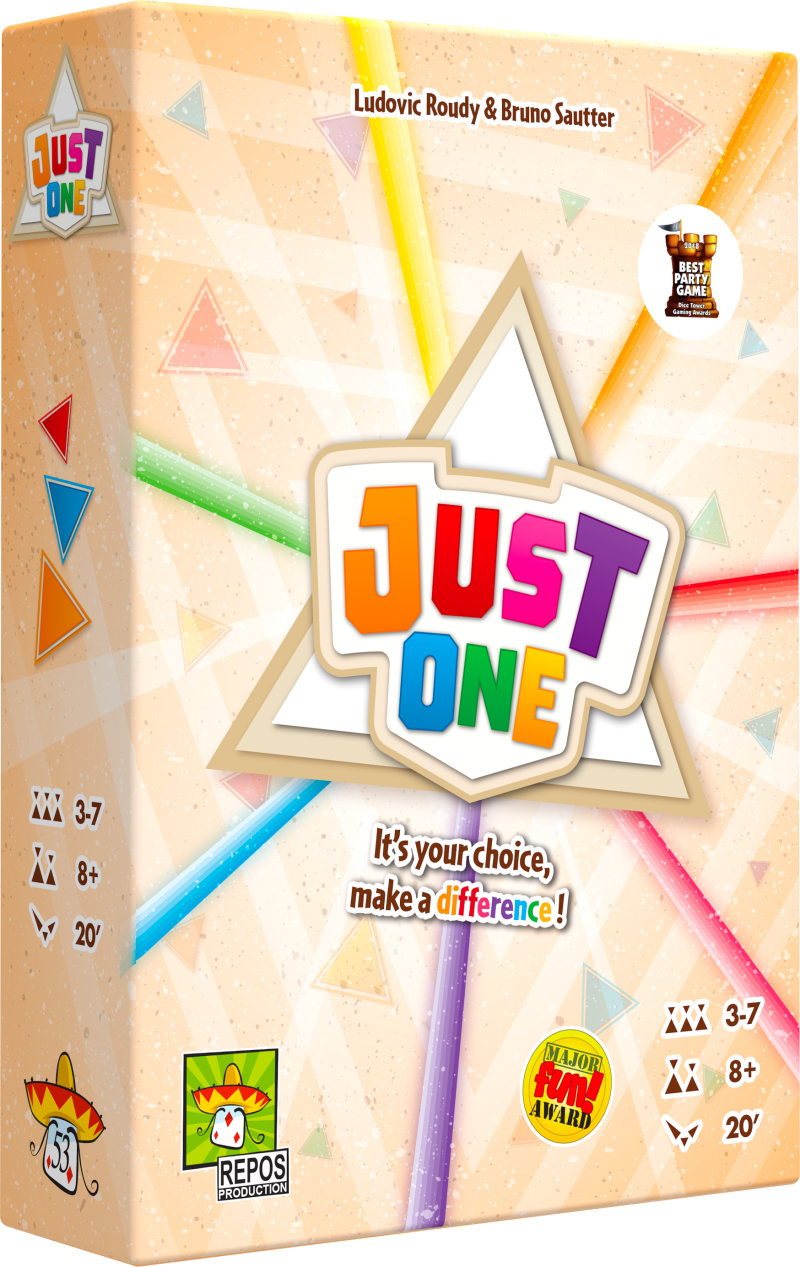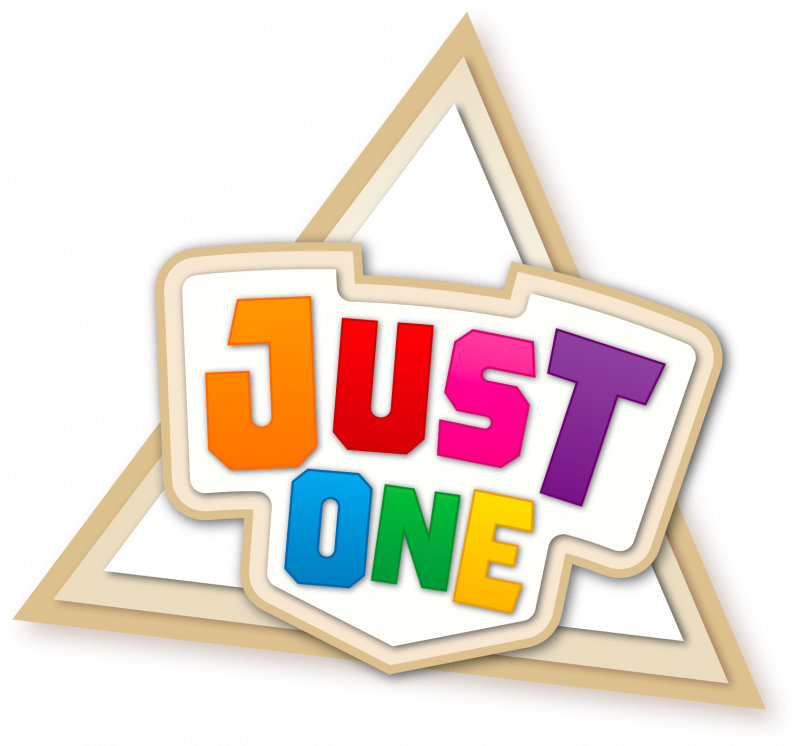 You have a choice, make a
di

ff

e

re

n

c

e

!

Help another player guess a Mystery word!
A game by Ludovic Roudy & Bruno Sautter.
The game in video
Fast and original, Just One offers you 550 mystery words to guess!
Bonding, laughter, and fun are assured!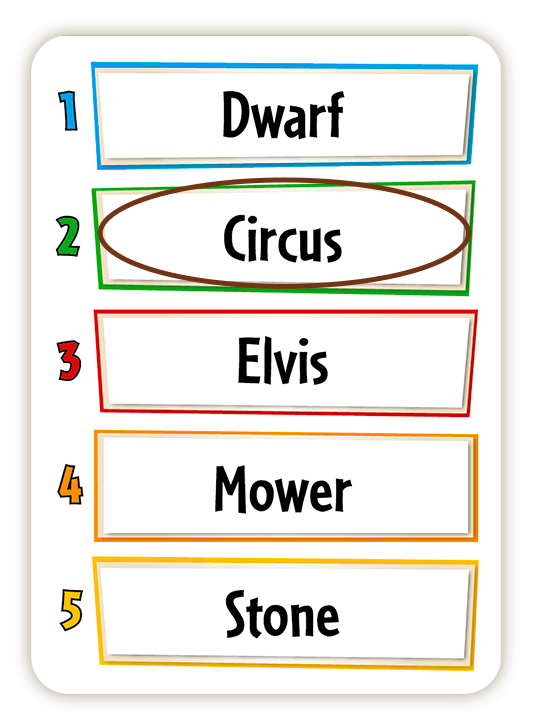 1
One of the players draws a card without looking at it and randomly chooses a number from 1 to 5.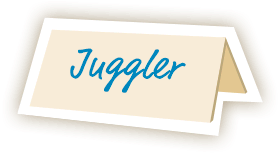 2
Secretly write a clue on your easel.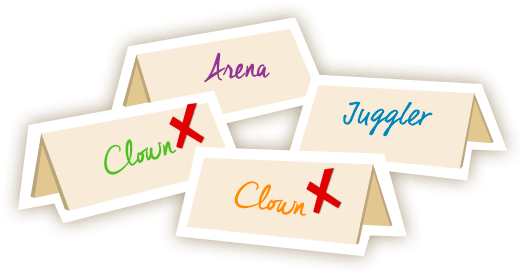 3
Compare your easels and cancel any identical clues.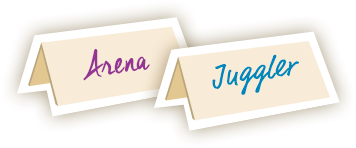 4
Show the remaining easels to the player so that they can guess the Mystery word!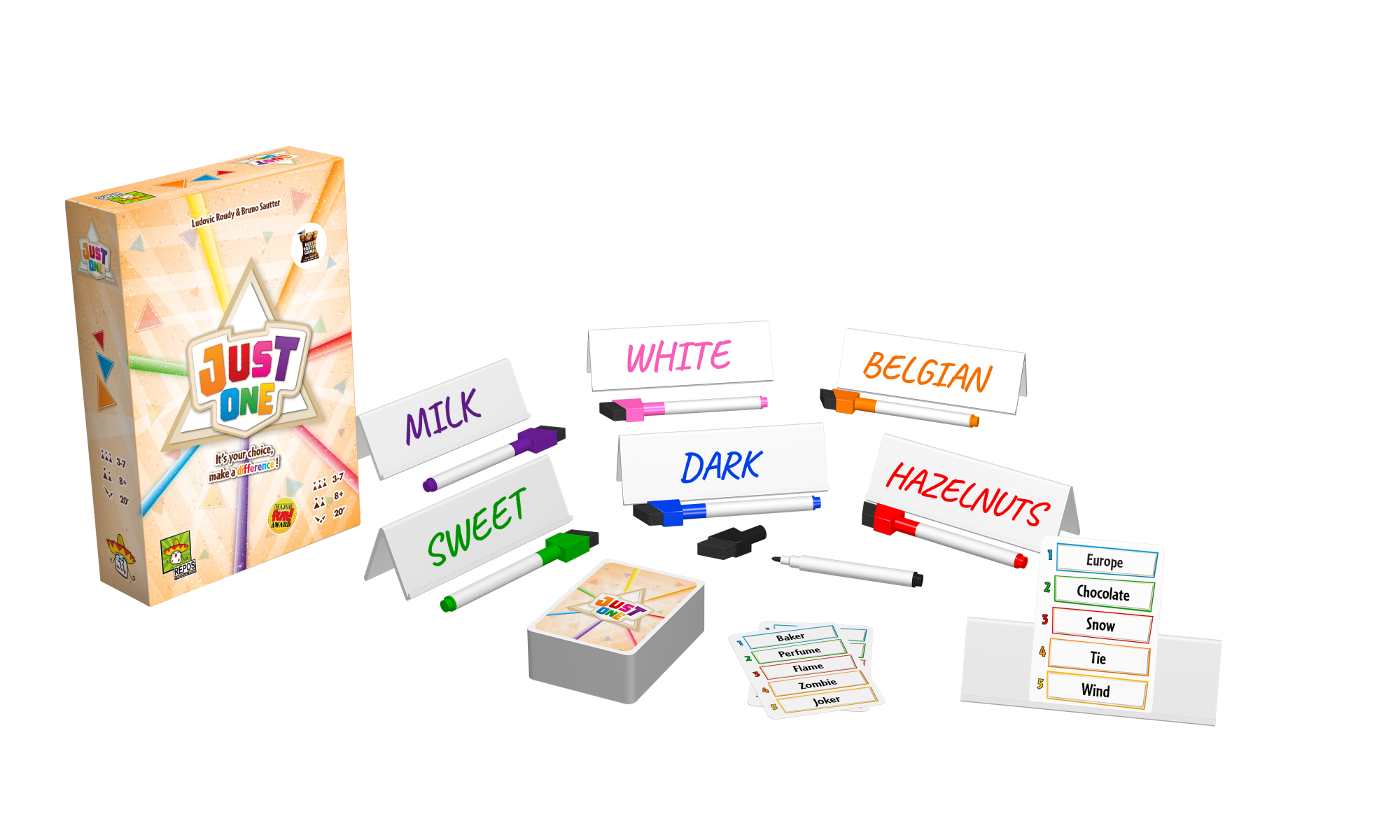 Material
110 cards
7 easels
7 erasable markers
1 rulebook