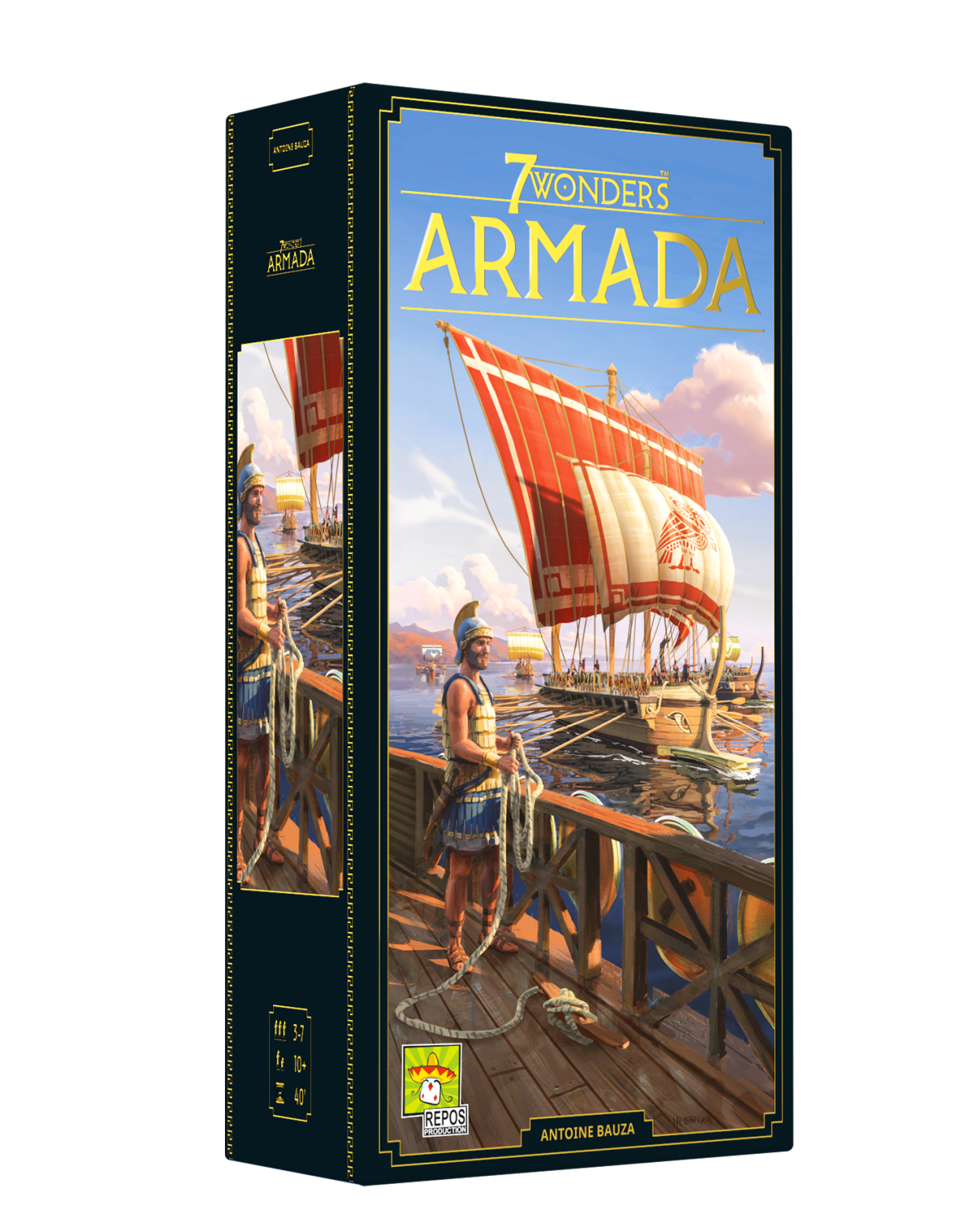 "There are three sorts of people: those who are alive, those who are dead, and those who are at sea." (Aristotle)
The horizon is now within reach, your armada is waiting for you to begin conquering the sea! Aboard your vessel, discover distant islands, trade with remote cities, and equip your fleet to face the imminent naval war...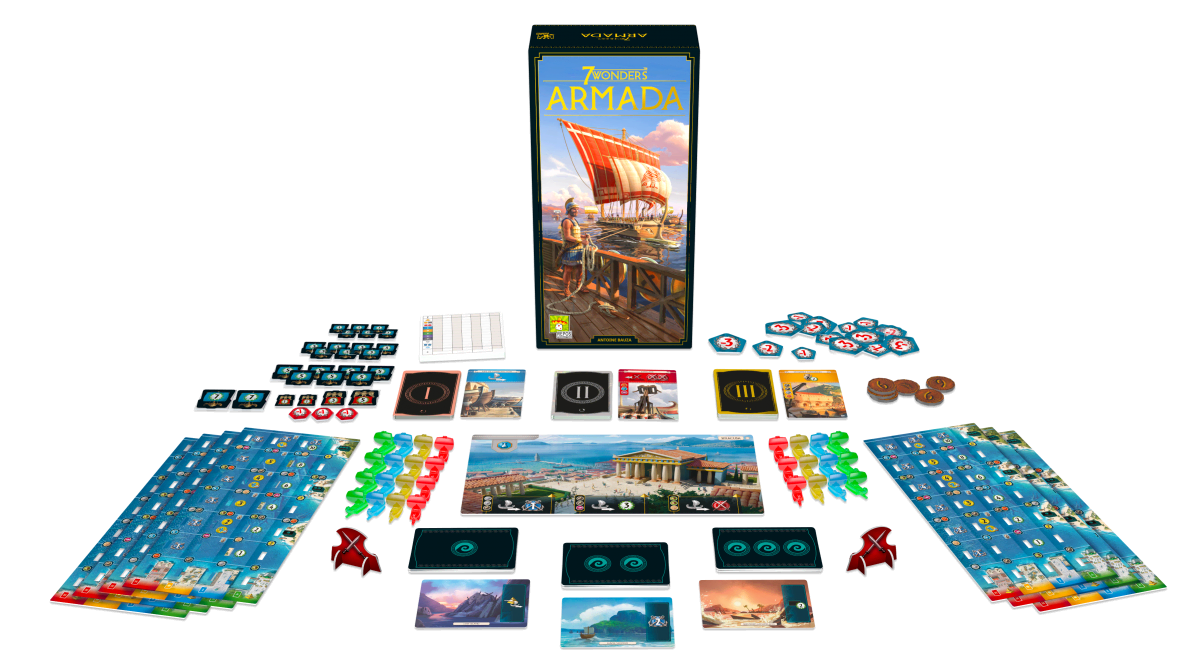 Conquer the seas
In addition to a never before seen Wonder, this expansion offers deeper interactions with two new types of cards: Armada and Island cards. Navigators, explorers, shipowners, and pirates will bring a new scope to your games.
New cards in the Armada expansion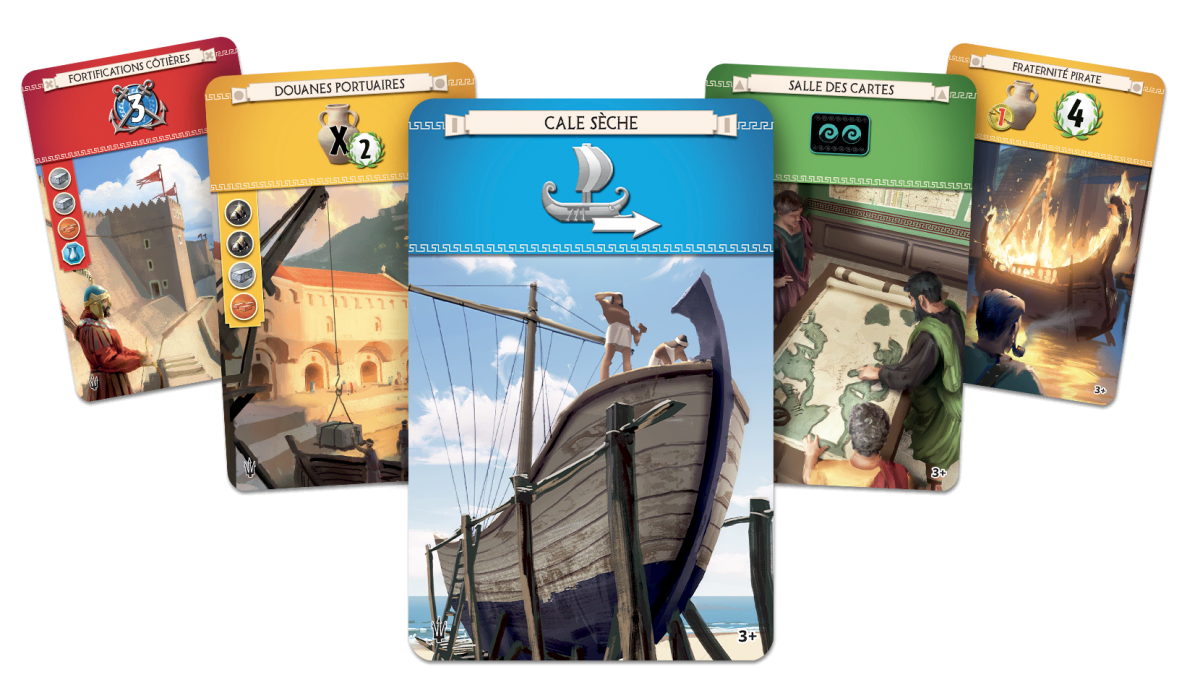 Armada Age Cards
Age cards in this expansion represent new Buildings with never before seen effects. They are added to the Age cards from the base game.

Island Cards
Island cards are a new category of cards. They are divided into 3 levels and each offer a unique effect.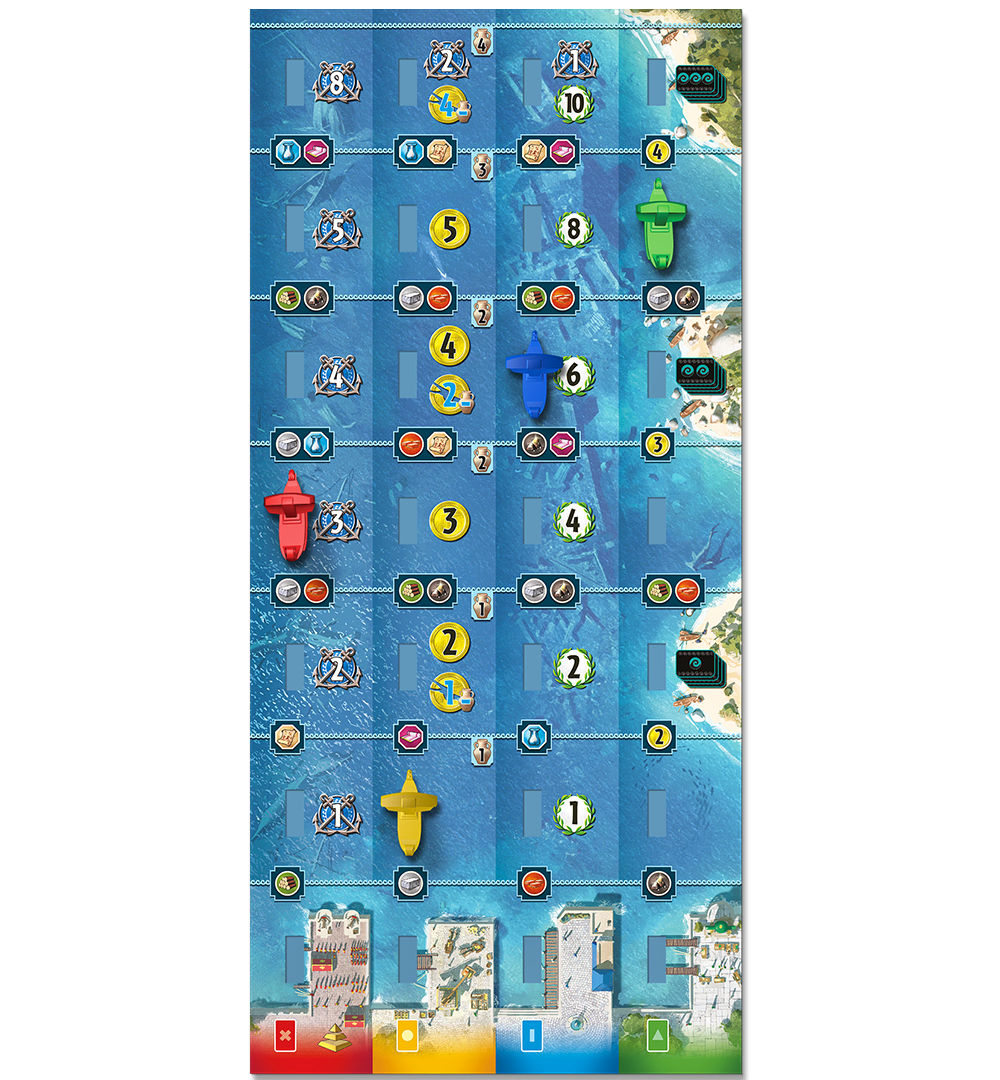 Shipyards
Shipyard boards represent the progress of your Fleets during the game. Shipyards have 4 naval tracks each divided into 7 spaces, most of which provide an effect.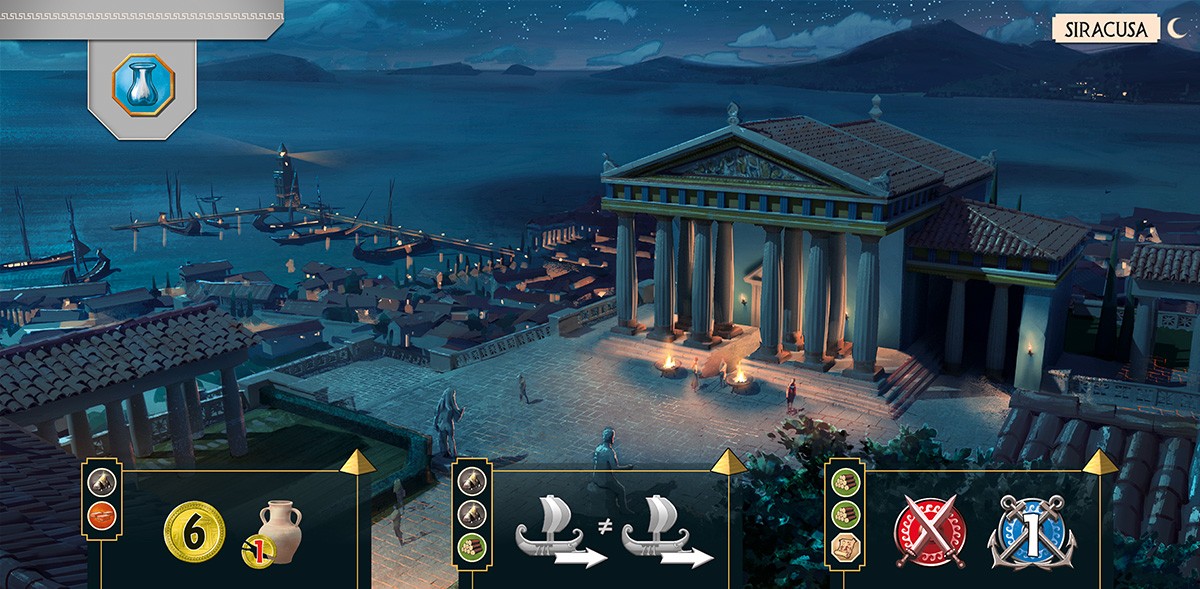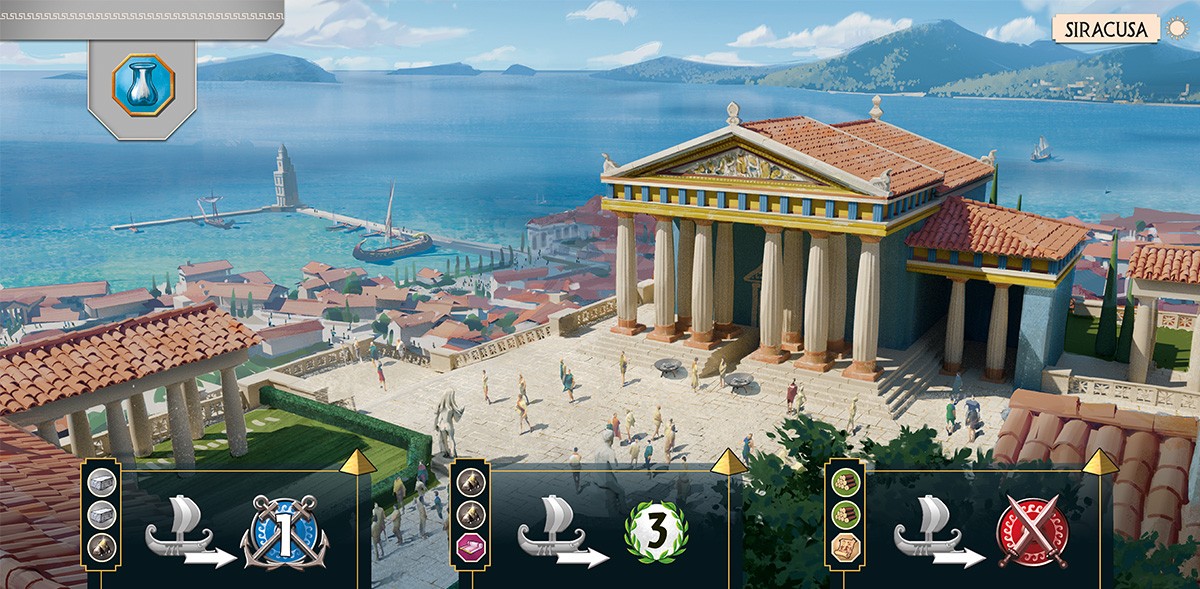 Siracusa
This Wonder has new effects tied to Armada.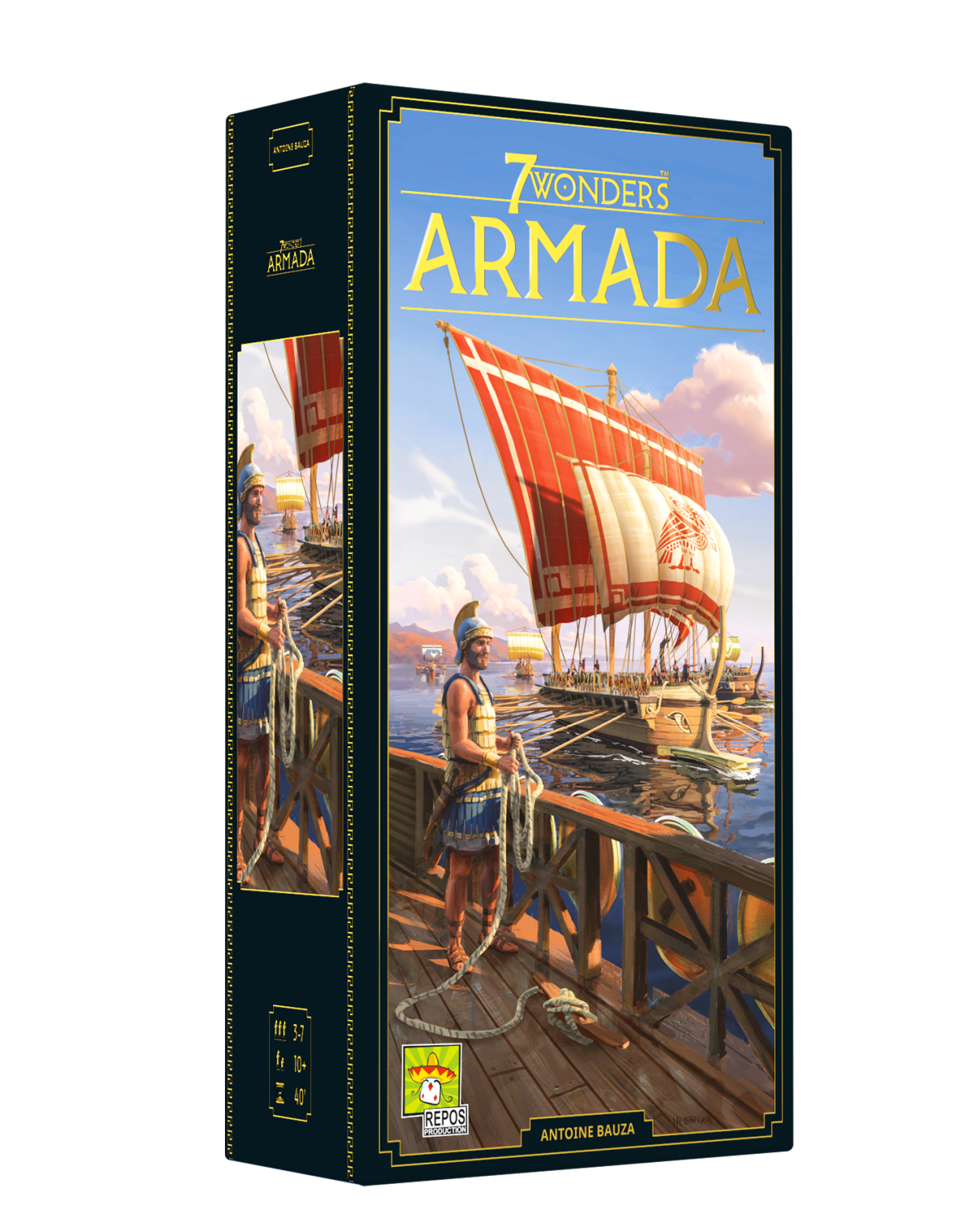 Armada is also:
An expansion that completely changes gameplay using the same 7 Wonders mechanics.
An option for playing in 2 teams (for 4- and 6-player games).
Multi-player interaction with quick and simultaneous turns.
Compatible with all other 7 Wonders expansions (new edition).
Downloads
Rules and game aids
Wallpapers
Discover the 7 Wonders range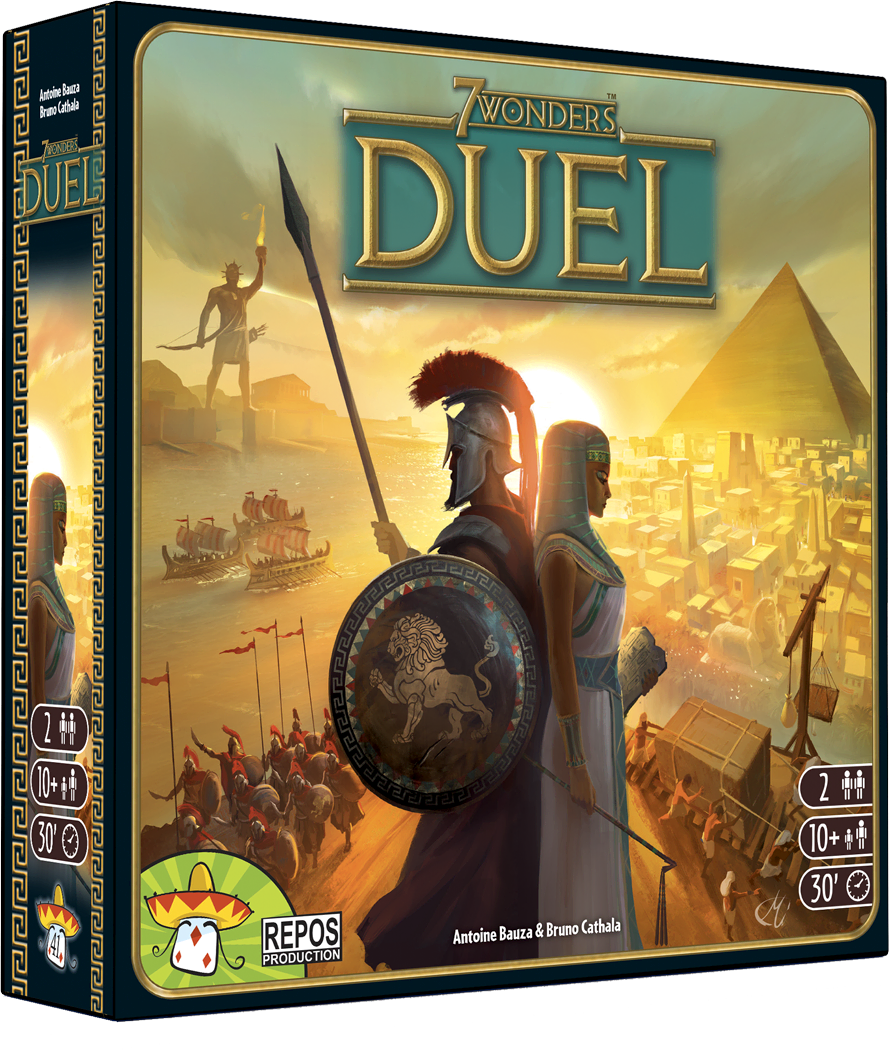 7 Wonders Duel
7 Wonders Duel, a two-player game in the same universe as the most awarded game in the world!
Bring your civilization to glory with construction powers, military strength, or your scientific supremacy, all in only 30 minutes.
Discover 7 Wonders Duel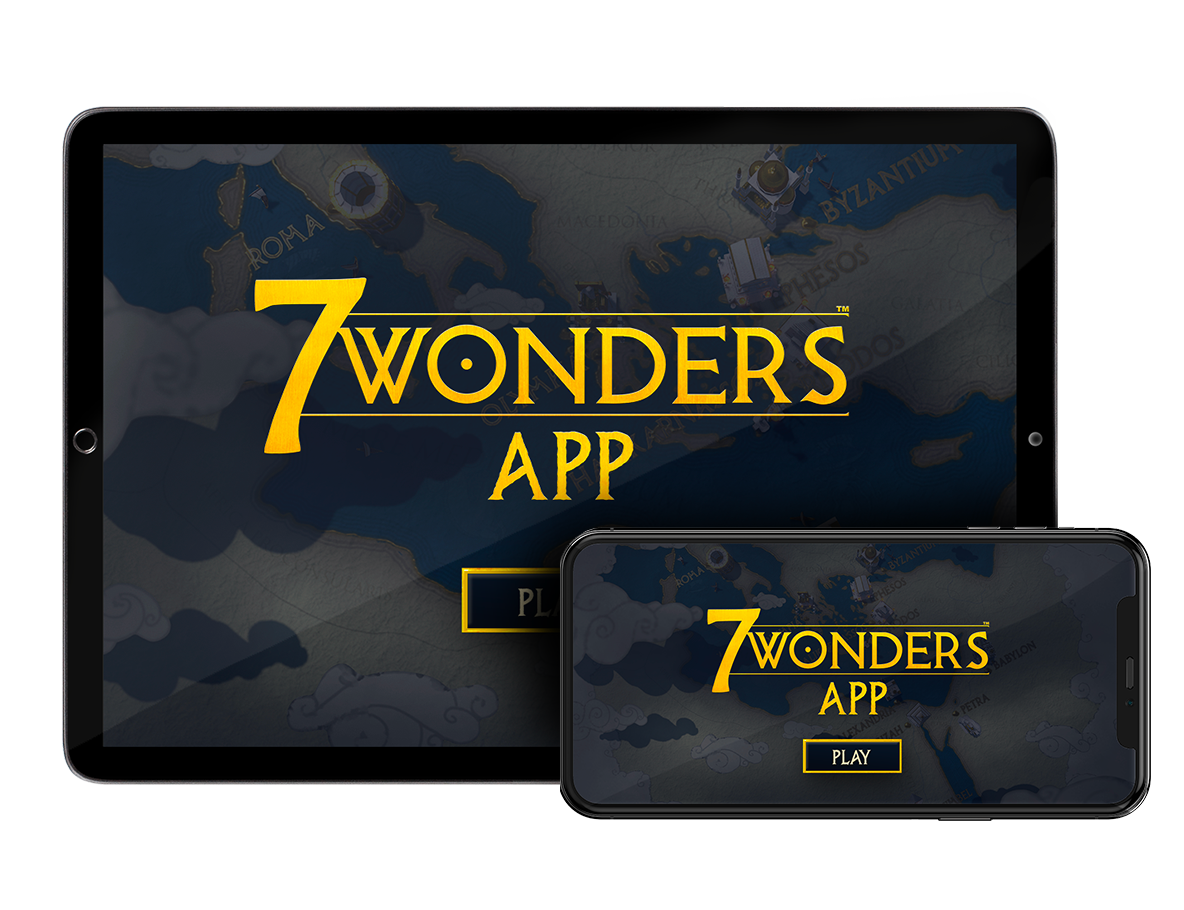 7 Wonders Mobile App
Challenge players everywhere to the most awarded board game in the world!
This app is available on the Google Play Store (for Android 4.4 and newer) and on the App Store (for iOS 11 and newer).
Discover the 7 Wonders app