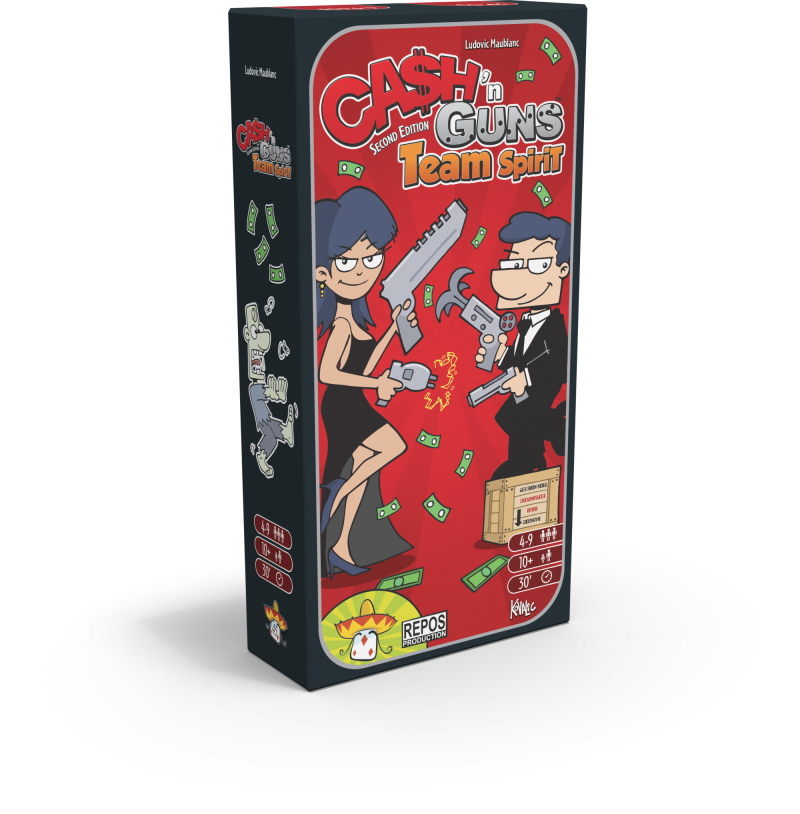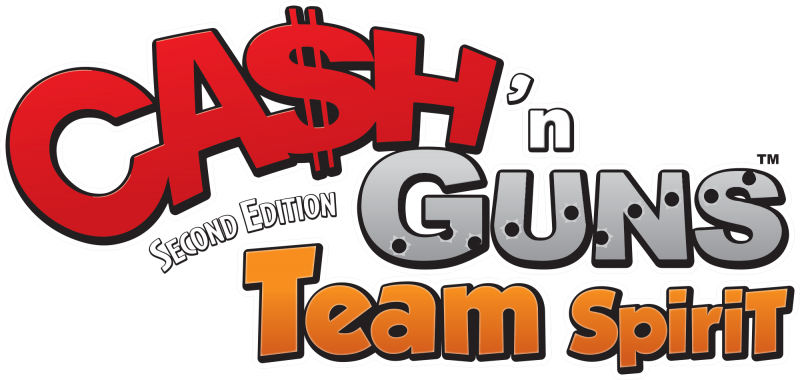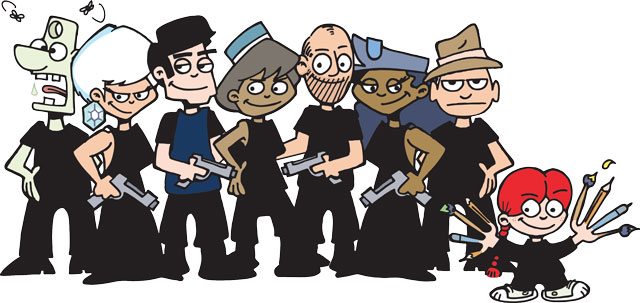 Ca$h'n Guns - Team Spirit Expansion
The best way to win a huge amount of cash is to do so as part of a team.
Take on the role of a mafia family and hire powerful mercenaries in this new expansion for Ca$h'n Guns. Team Spirit is an expansion for the game Ca$h'n Guns Second Edition.
The base game is required to play.
A game by Ludovic Maublanc, for 4 to 9 players.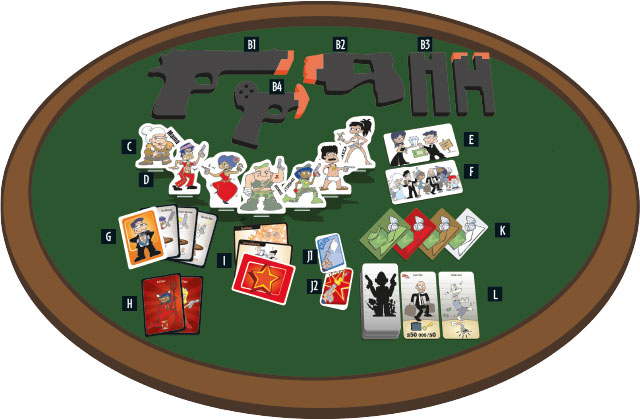 Game Content
4 Foam Guns, 7 Characters, 7 plastic stands, 1 Shadow Trading tile, 1 Mercenary Recruitment tile, 4 Power cards, 2 Evil Twin cards, 3 Surprise cards, 8 Ammo cards, 4 Envelope tokens, 12 Mercenary tiles, the rulebook