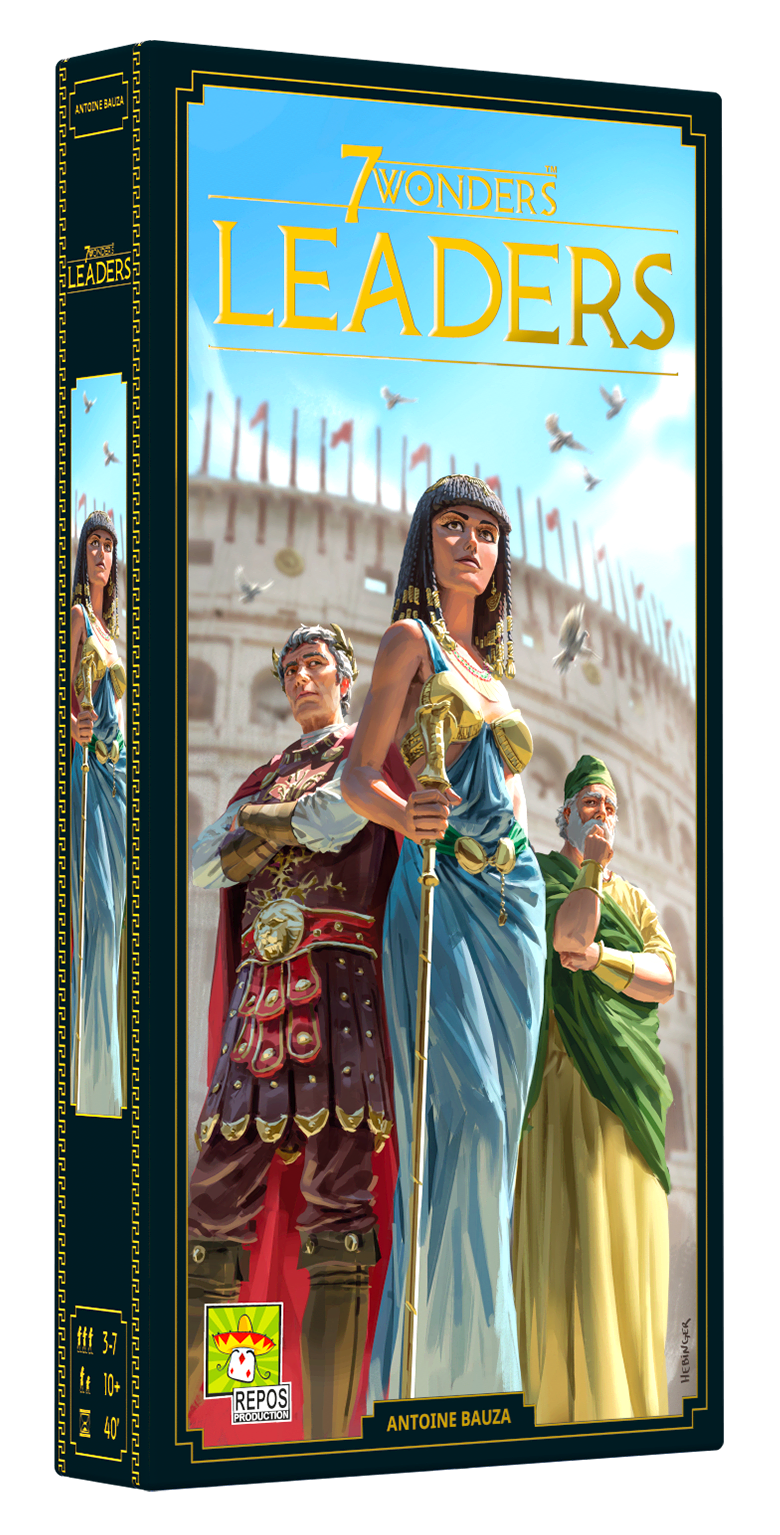 "Politics is the art of ruling free men." (Aristotle)
In the heart of your city, exceptional men and women inspire your people and bring your civilization to its golden age.
Choose them carefully and they will bring you greatness. Neglect them and they will end up leading rival cities!
Exceptional people
In addition to two brand new Wonders, this expansion introduces a new type of card: Leader cards. Queens, astronomers, philosophers, and generals bring an extra dimension of strategy to your games.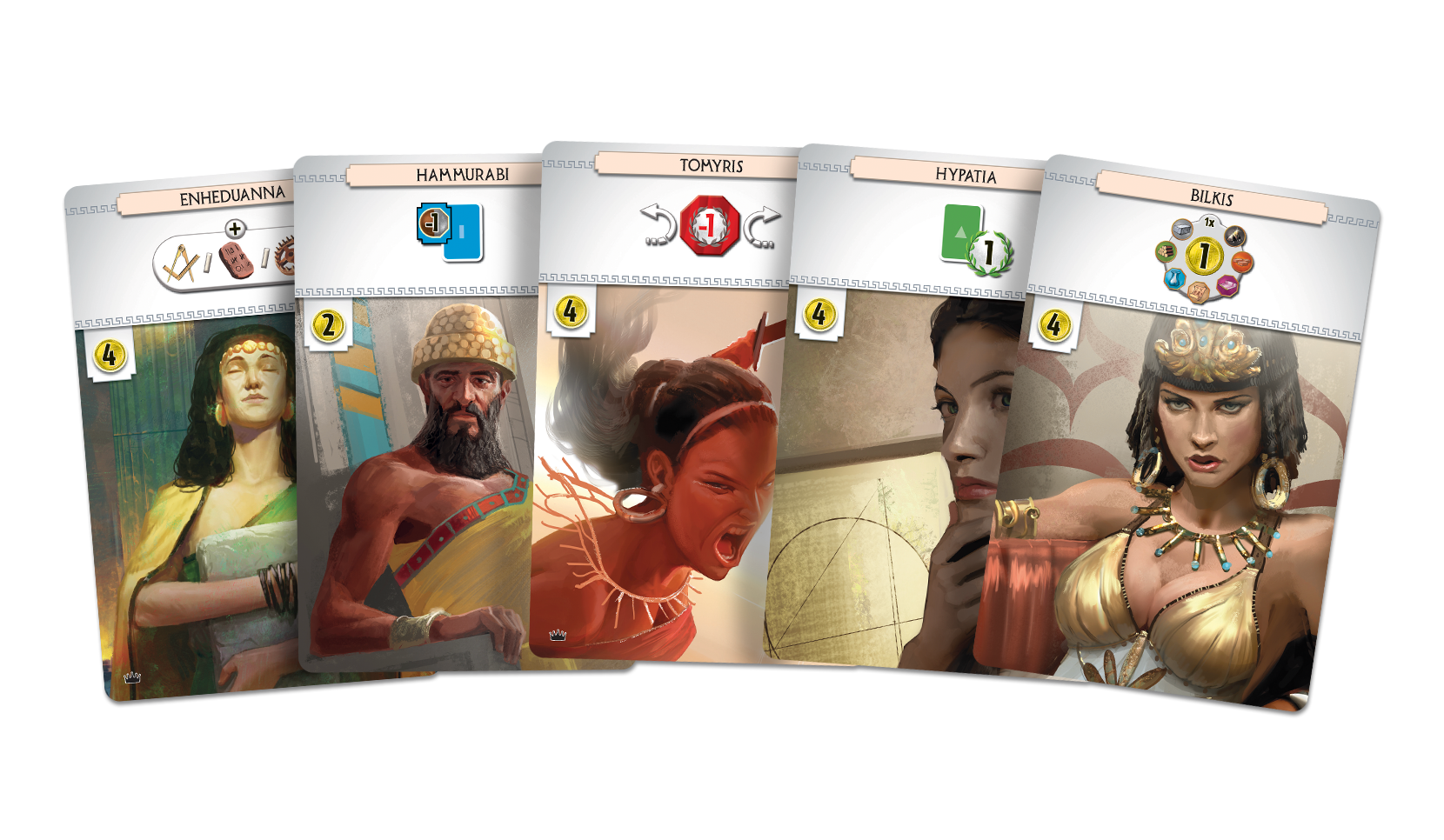 Leaders
49 Leader cards provide a new strategy at the start of every game.


Wonders
Rome and Abu Simbel have new effects tied to Leaders.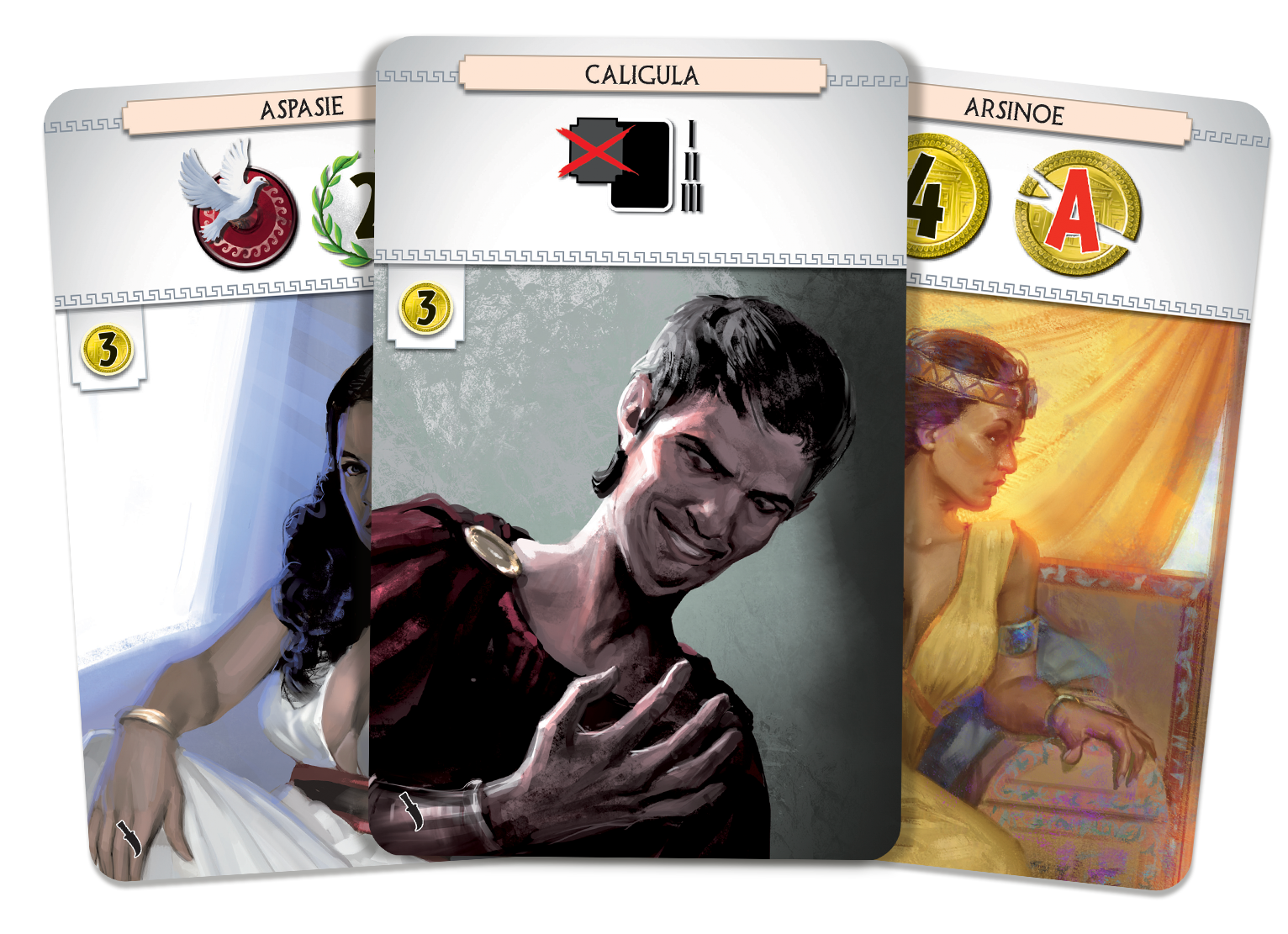 Leaders Bonus
If you have the Cities expansion, 6 special Leaders are included as a Bonus.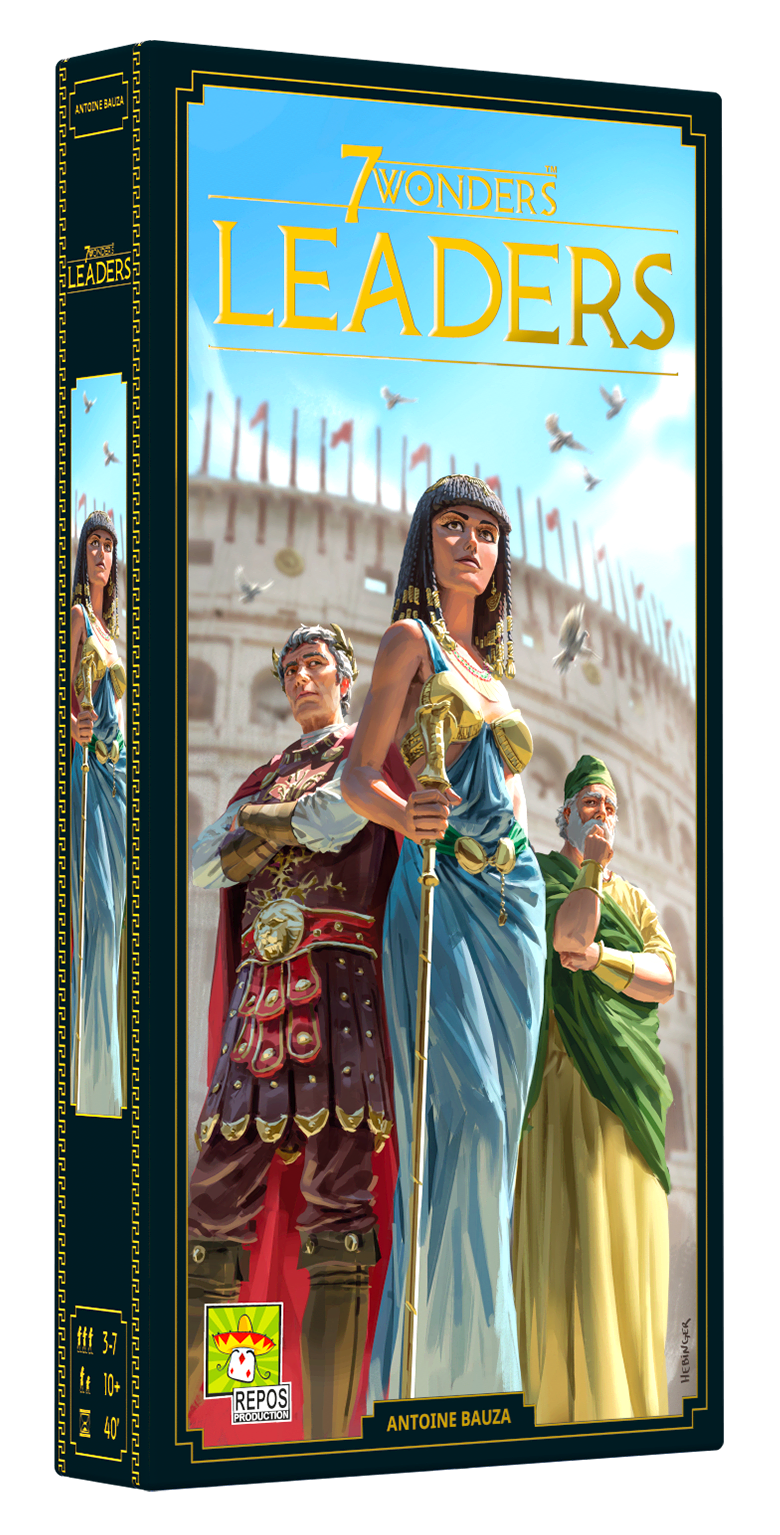 Leaders is also:
Very simple to add to the main game.
An expansion that doesn't complicate gameplay, but pushes you to try new strategies based on the Leaders you choose.
A way to add even more replayability to 7 Wonders.
Compatible with all other 7 Wonders expansions (new edition).
Downloads
Rules and game aids
Wallpapers
Others
Discover the 7 Wonders range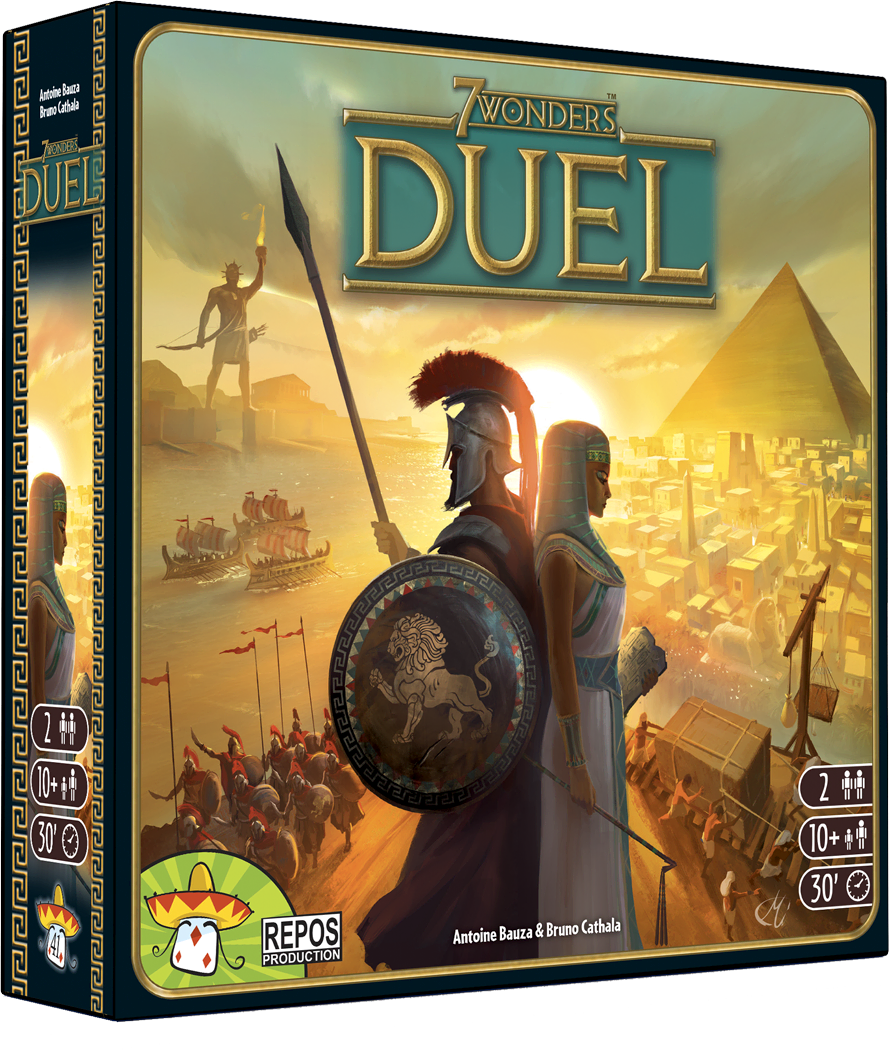 7 Wonders Duel
7 Wonders Duel, a two-player game in the same universe as the most awarded game in the world!

Bring your civilization to glory with construction powers, military strength, or your scientific supremacy, all in only 30 minutes.
Discover 7 Wonders Duel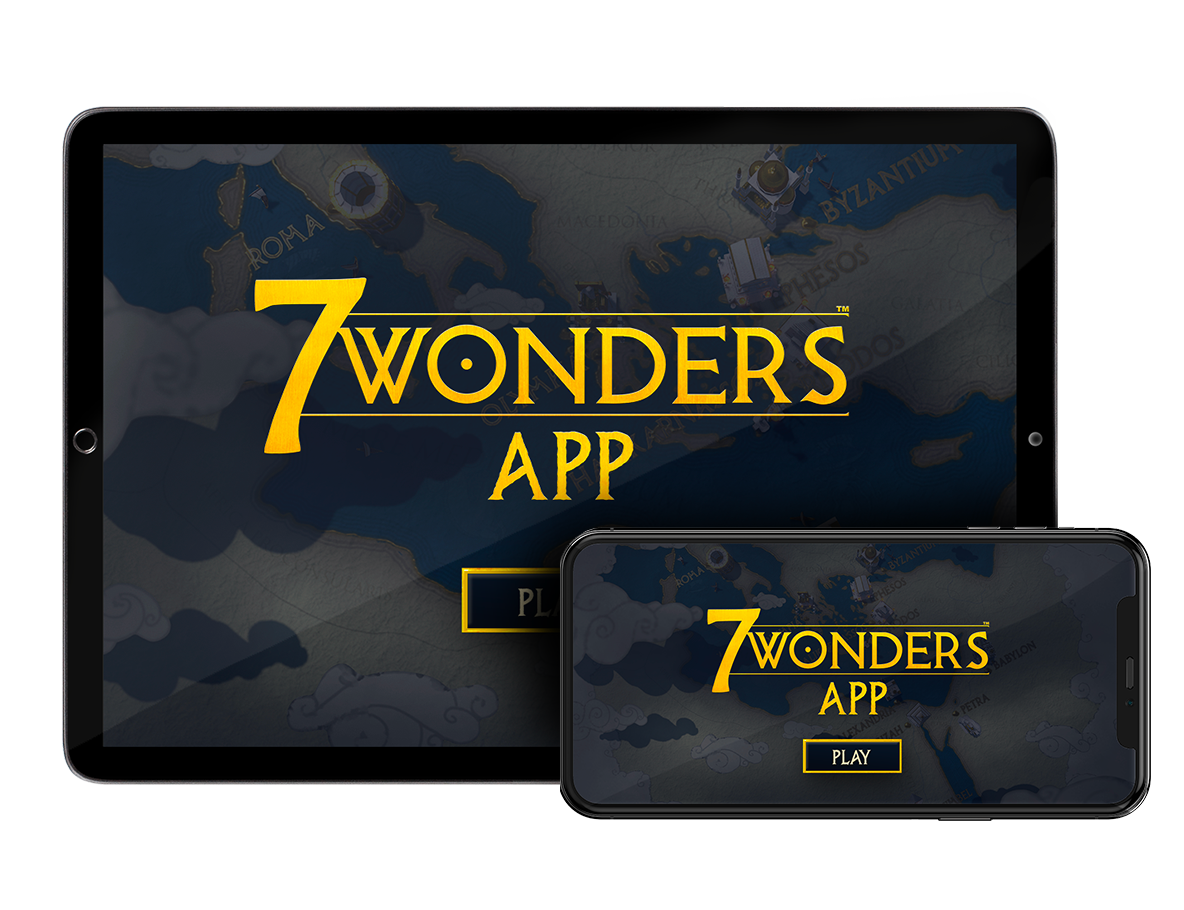 7 Wonders Mobile App
Challenge players everywhere to the most awarded board game in the world!
This app is available on the Google Play Store (for Android 4.4 and newer) and on the App Store (for iOS 11 and newer).
Discover the 7 Wonders app