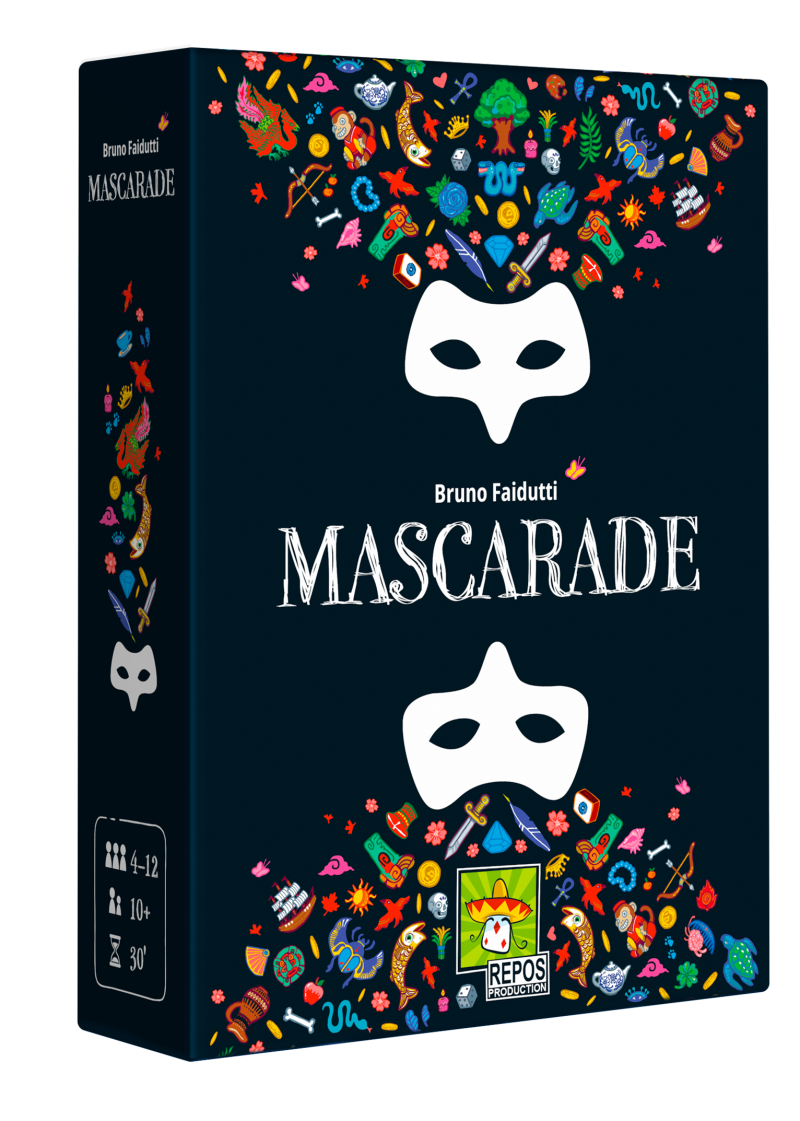 King, Witch, Thief… See what's behind the masks!
Join the Mascarade where appearances are often deceiving.
Don the right Mask at the right time, use its power, and amass a fortune large enough to win the game.
The task won't be easy; masks will be swapped between players… Can you remember which Mask is hidden on your card?
Video rules
Quickly learn how to play Mascarade, the bluffing game where everyone must use trickery to become the wealthiest player!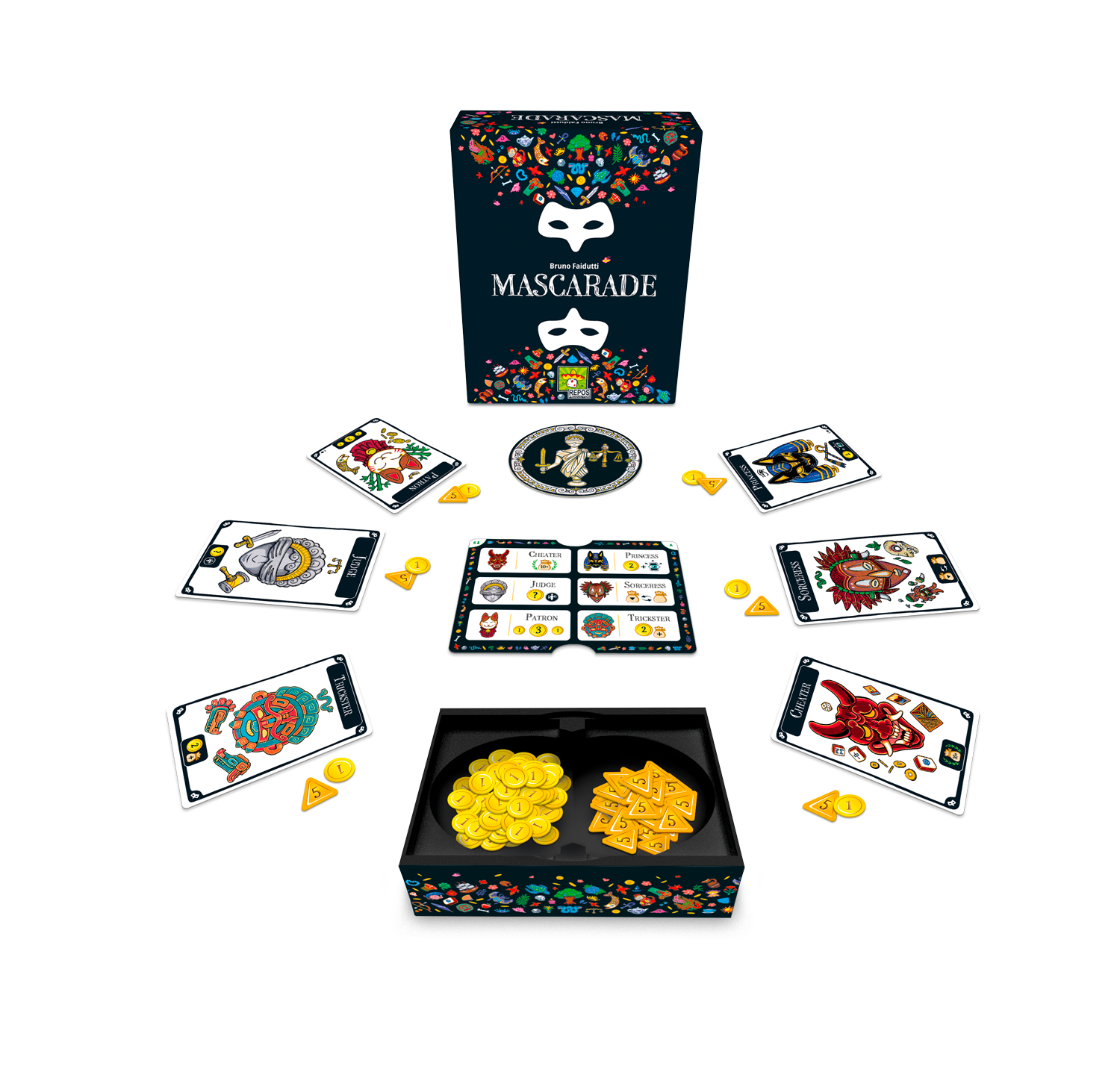 Game contents
17 Mask cards
80 1-value Coins
24 5-value Coins
1 Justice board
1 Bank insert
9 Scenario sheets
6 player aids
1 rulebook