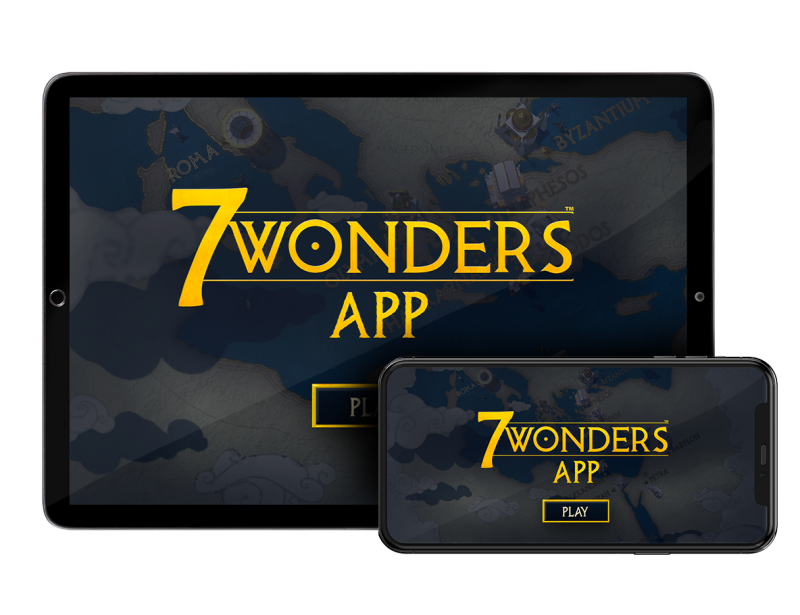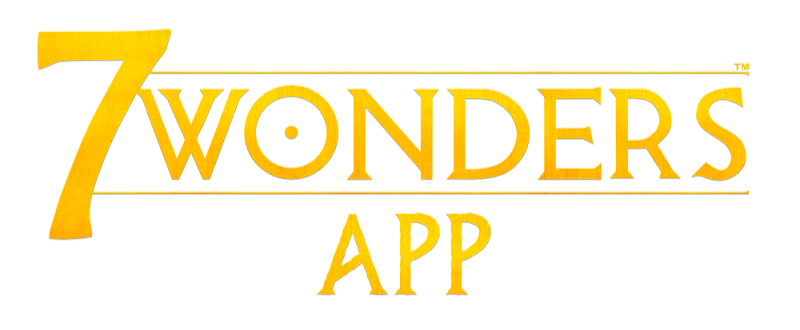 7 Wonders is now available on tablet and smartphone!
The most award-winning board game in the world, published by Repos Production, finally has its mobile version!
Play 7 Wonders on your Android and iOS devices.
Have fun in quick games against the computer, or become the best on the web by playing online against players from around the world! Simple to pick up, the application quickly allows players to dive into the ancient world of the game, thanks to its interface, its soundscapes, and its magnificent artwork by Miguel Coimbra. Upon the application's opening, a tutorial will help you manipulate and quickly understand the working of the game to assure you of an incredible gameplay experience.
Build one of the 7 Great Wonders of Antiquity
Build your ancient civilization through three evolutionary ages. Construct scientific buildings reflecting the technological progress of your city. Trade with your neighbors, erect civilian works for your citizens, and grow your armed forces to defeat your opponents at the end of each age. Finally, magnify your civilization by edifying one of the 7 Wonders of the world!