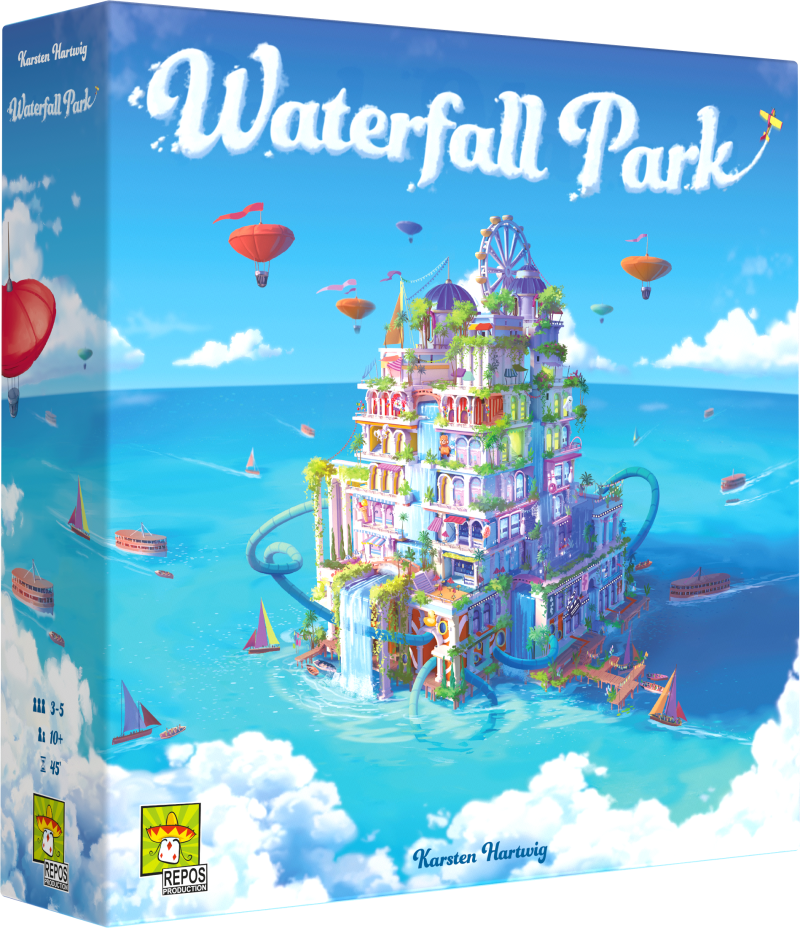 Create a one-of-a-kind amusement park on a paradise island!
It's up to you to design the most spectacular attractions to draw in the most visitors and maximize your earnings. But beware, you're not alone... Plots and shops are randomly distributed among players.
Get ready to NEGOTIATE with your competitors! Everything is tradable, everything is up for grabs, with no restrictions. In this idyllic setting, the competition is fierce!
Welcome to Waterfall Park!
How to play Waterfall Park?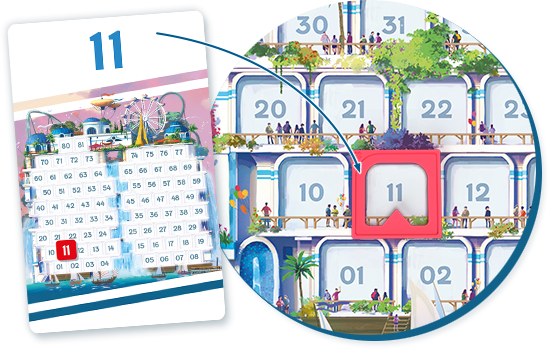 1- Receive Your Plots and Attractions
Plots and shops are distributed at random... Your goal? Combine them to create the most complete attractions.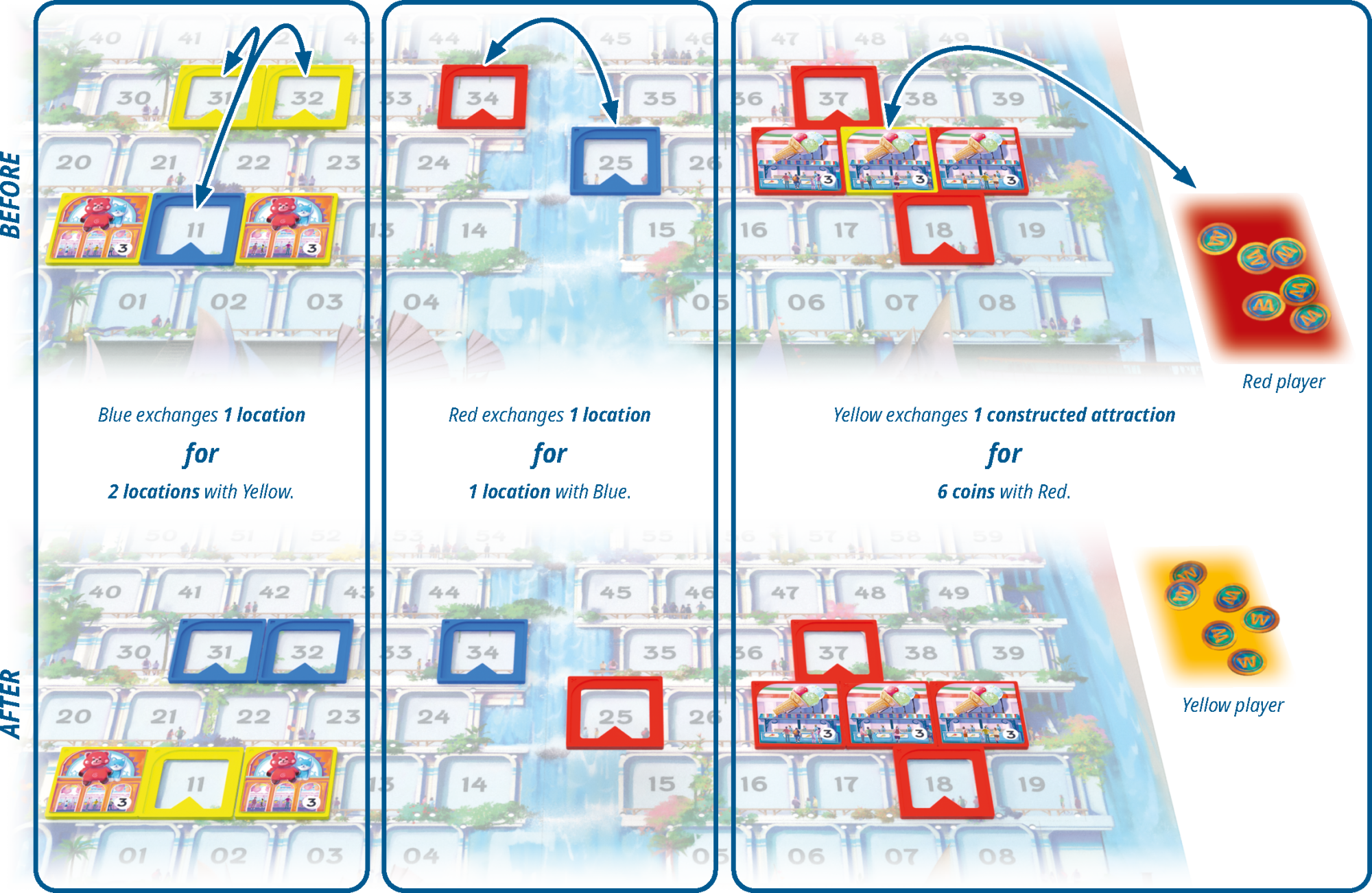 2- Trade and Negotiate
Your opponents surely have plots or tiles that interest you! Propose trades and negotiate to get the best deals.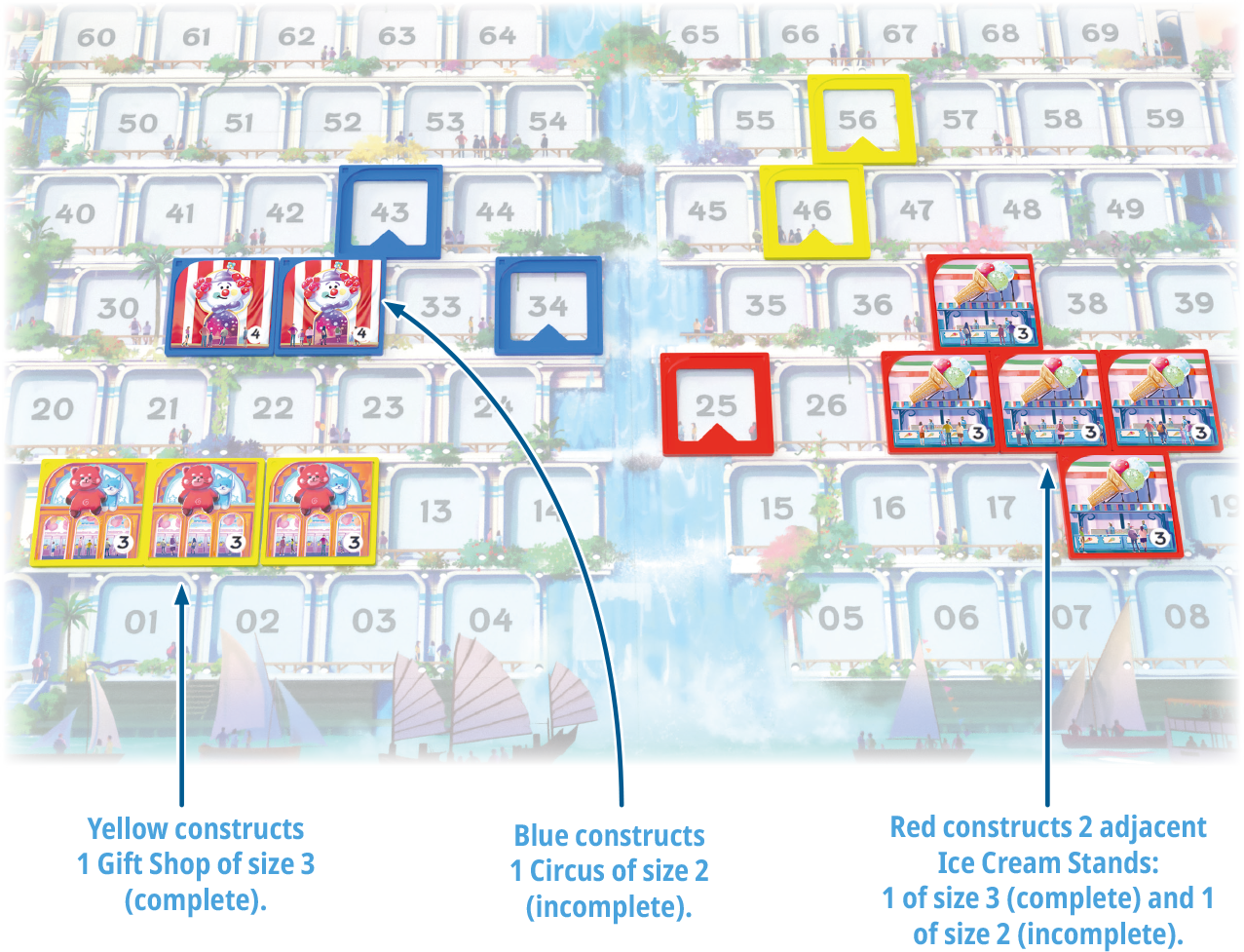 3- Build Your Attractions
Place your pieces on the board to build your attractions and welcome visitors to Waterfall Park!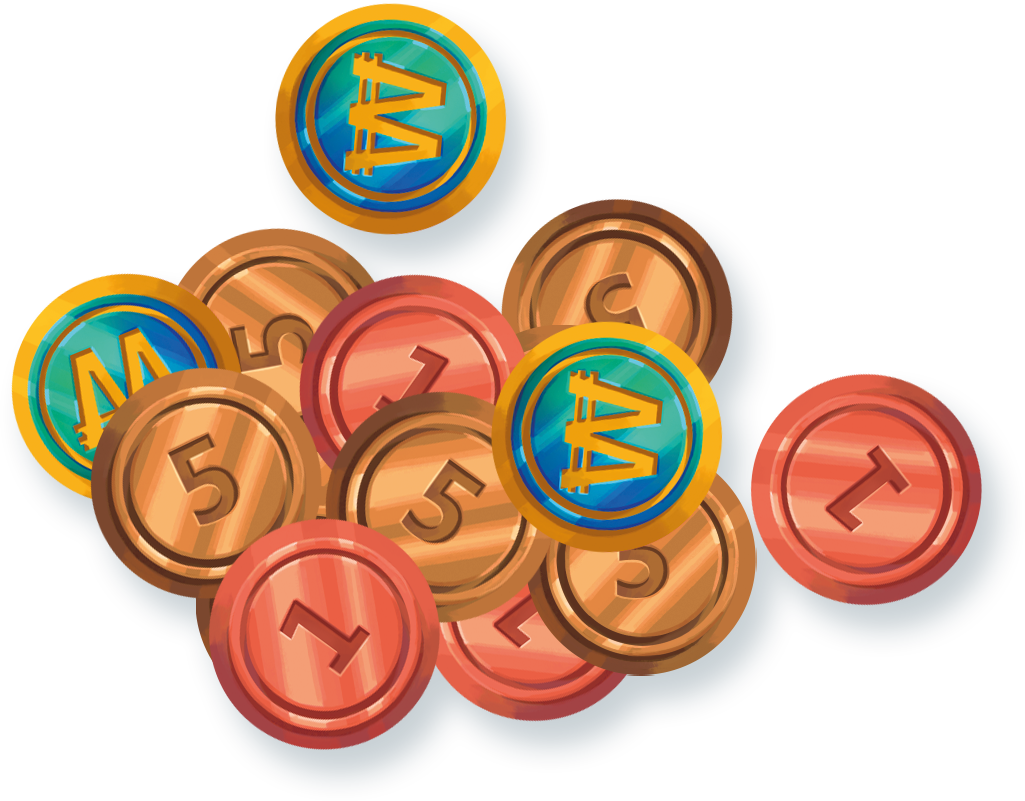 4- Earn Your Revenue
At each phase, your constructions earn revenue. Who will be the most prosperous builder by the end of the fourth round?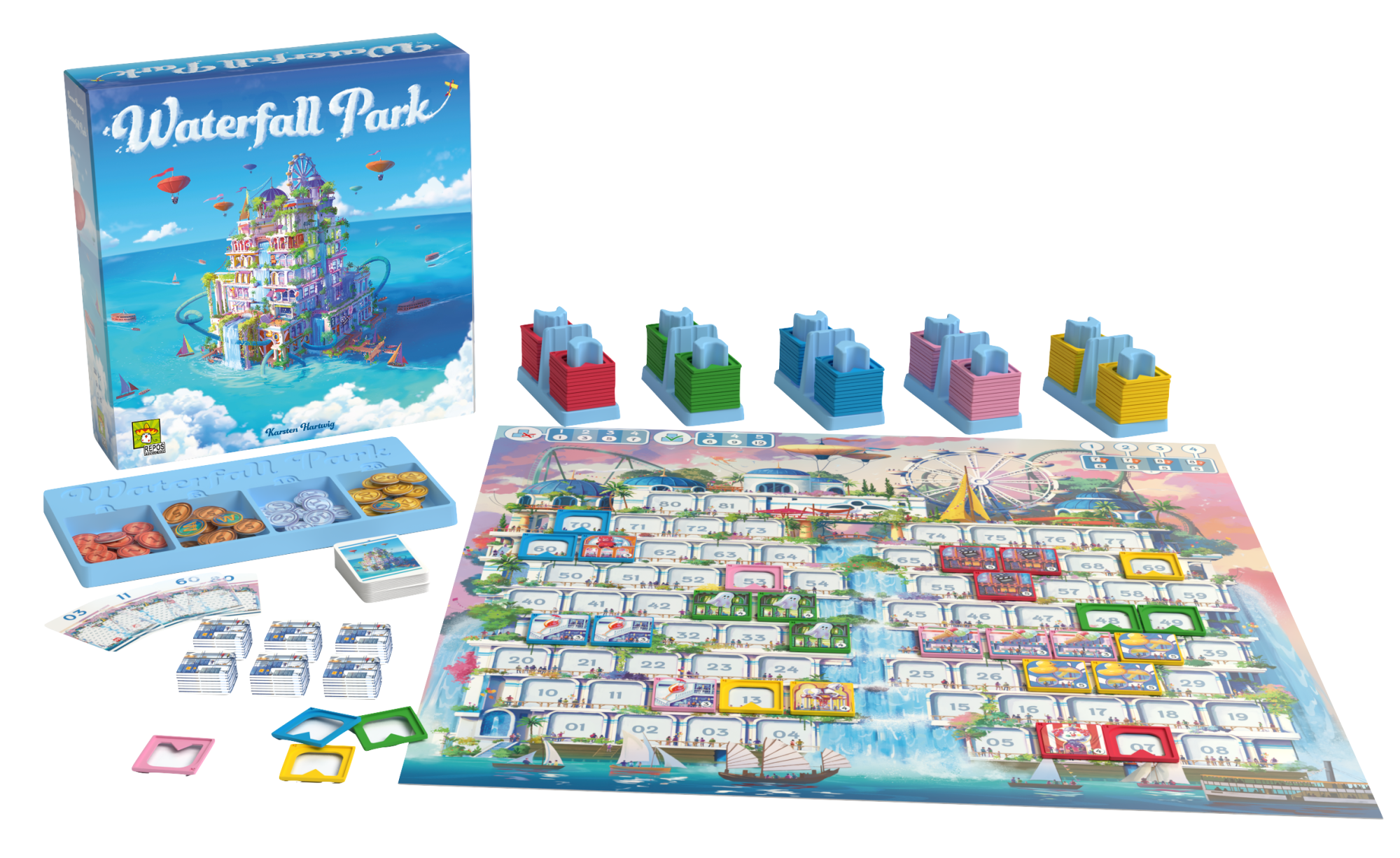 Box Content
1 board
78 Location cards
72 Attraction tiles
1 Player aid tile
120 bases (24 per color)
1 Round marker
100 coins
1 rulebook