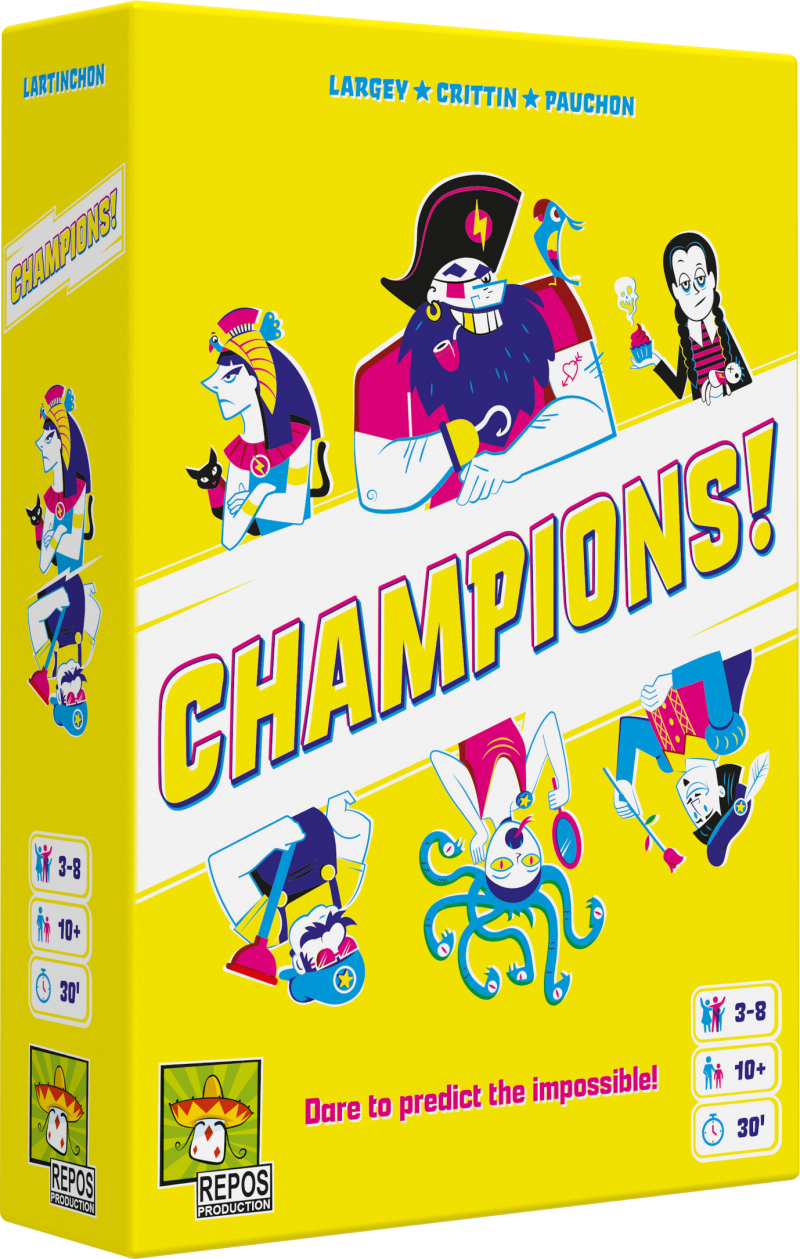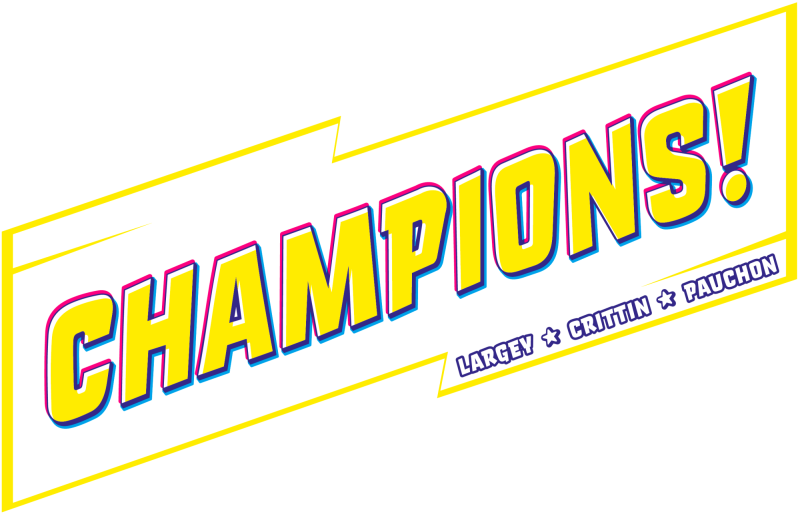 Dare to Predict the Impossible!
Between Beyoncé and Darth Vader, who eats kiwis with the skin on?
Have you never wondered? In this tournament-style game, characters chosen by the players face off in crazy duels. Your role will be to predict who, of the 8 candidates, will become the Champion! Laughter, debates and surprises are on the horizon...
Trailer video
Discover the game in video!
Get ready for uproarious duels!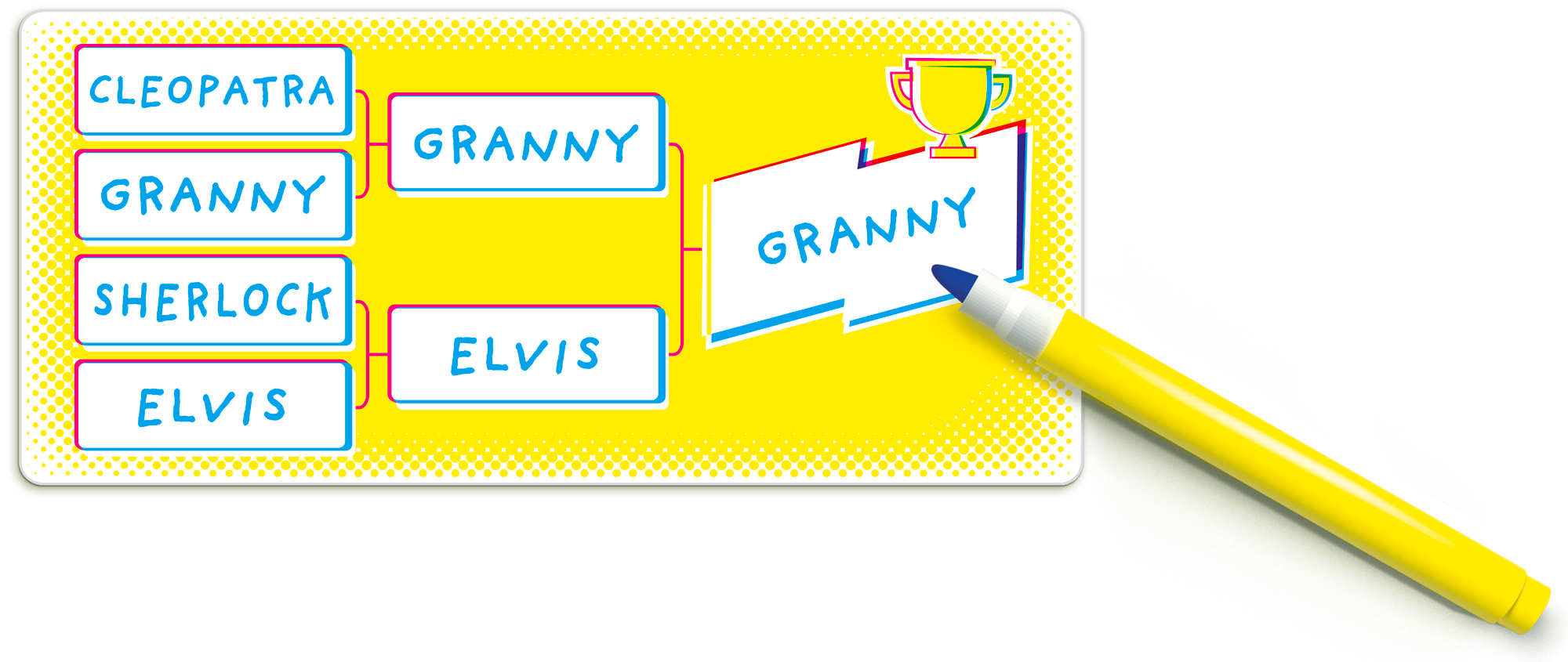 1- Wacky Predictions
Try to
predict who will win all their

duels

and the grand Final. Betting on the right Champion will earn you a bonus !

2- Outlandish Duels
For each Duel,

vote for the contestant

who you think will win to score points. Put yourself in the shoes of the other players and

anticipate their

votes!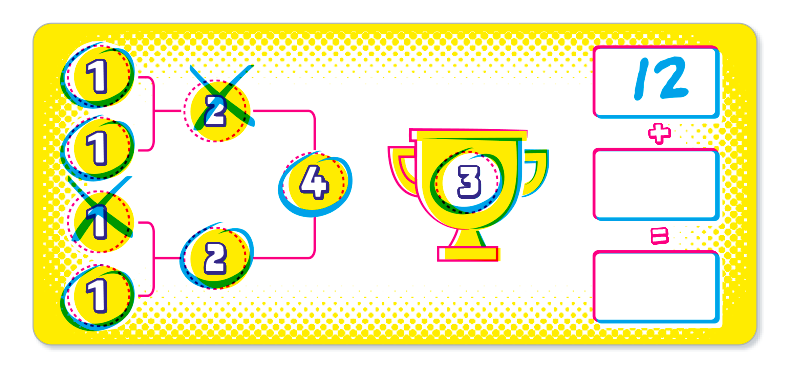 3- Points and Victory
Add up a bonus if you
correctly predicted the Champion

. Erase everything except your score and get ready for the second round!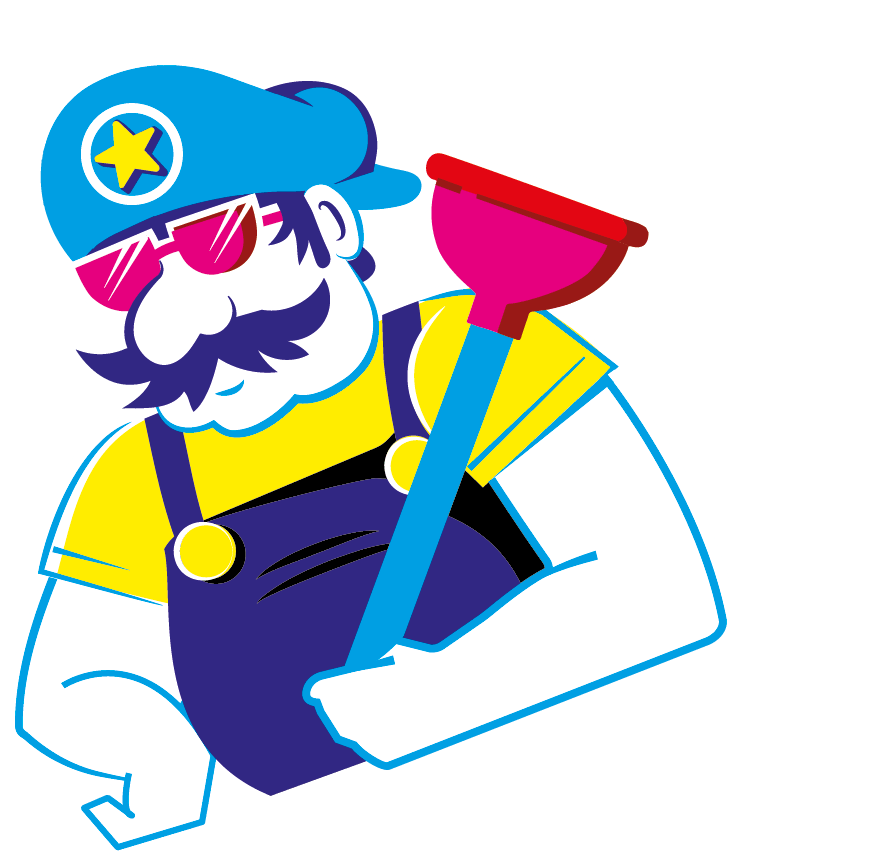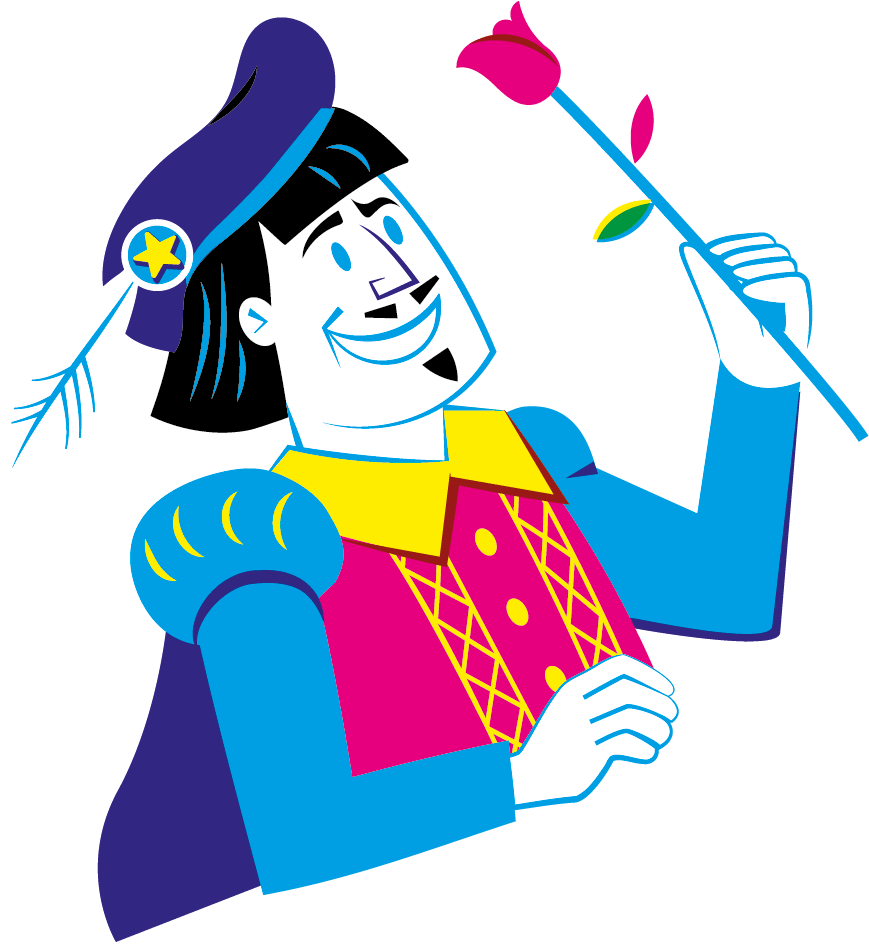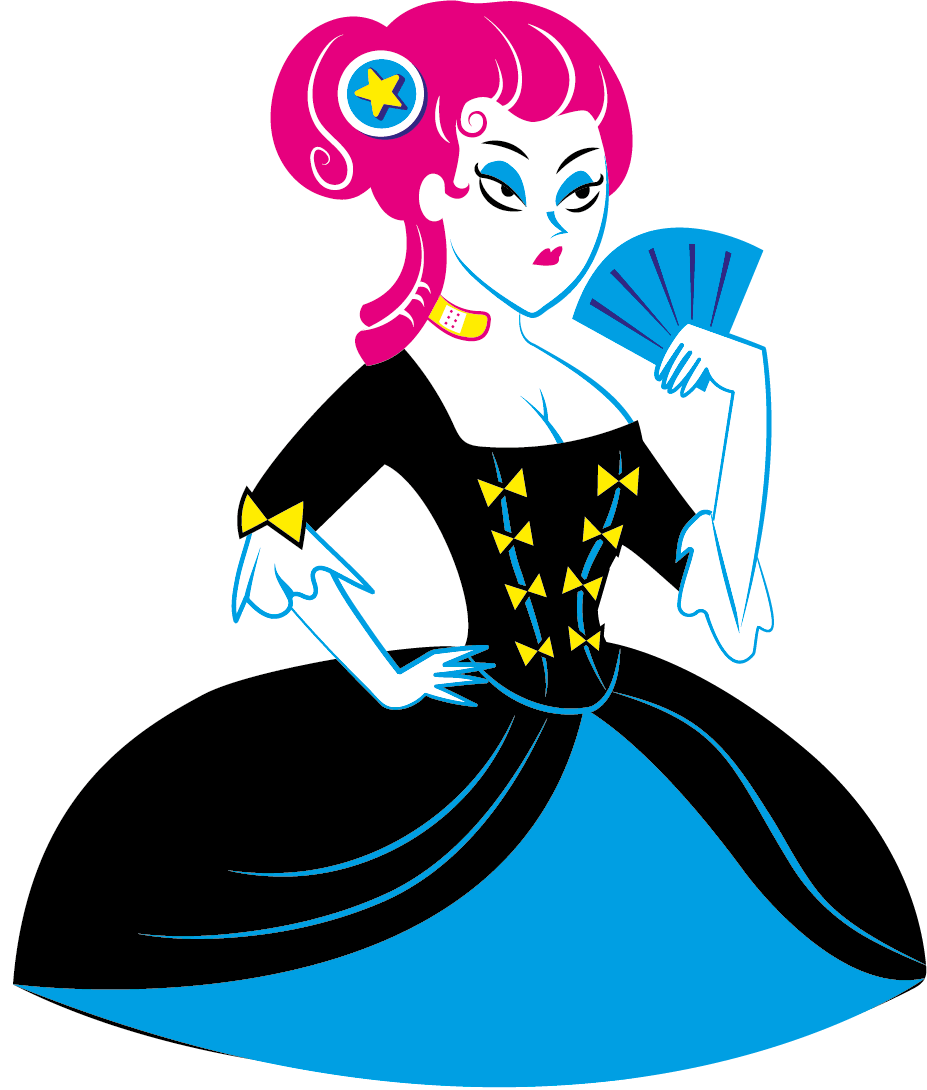 Who will be the ultimate Champion?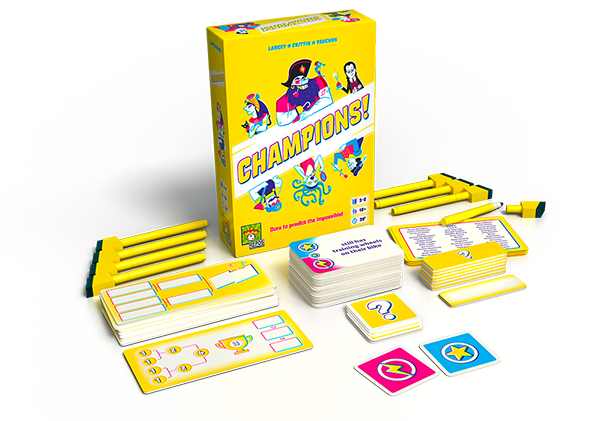 Box content
110 Duel cards
8 boards
16 Vote cards (8 in each color)
8 Character sheets
8 dry erase markers
8 Contestant tiles
1 rulebook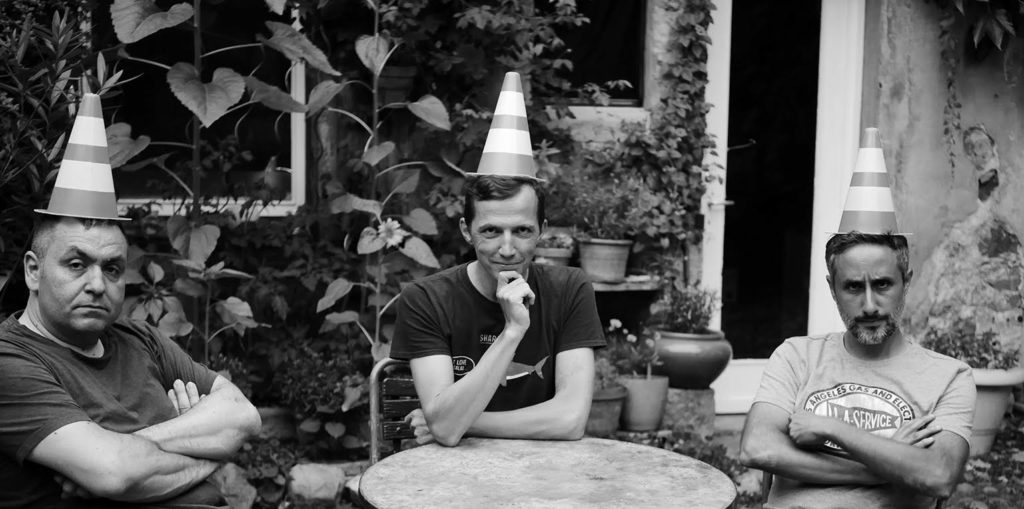 Lartinchon, a trio of prolific authors
Mr.

LAR's

real name is Grégoire Largey. As trained electrical engineer, he has worked in several industries while creating games in his spare time. Since 2012, he has published about ten games (8Bit Box, Botanik....).

Mr.

TIN's

real name is Frank Crittin. He is a doctor of mathematics who applies his formulas in the exciting worlds of finance and innovation. Apart from these healthy activities, he creates games with Messrs. Lar and Chon. All his published games have been made with Grégoire (8Bit Box...) and many with both Grégoire and Sébastien (Botanik, Maui, Grand Kiwiz...).

Mr.

CHON's

real name is Sébastien Pauchon. He is a billiard player turned board game publisher (GameWorks, SpaceCowboys). He is also the author of numerous games (Yspahan, Metropolys, Jamaica, Jaipur, Botanik…) who still loves to play AC/DC in his basement.
The other party games
Champions is part of the line of our party games, alongside Fun Facts, Just One and So Clover, which are critically acclaimed designs. Just One received the prestigious Spiel des Jahres (German Game of the Year) award in 2019. And with So Clover!, it was named the best party game of the year by The Dice Tower and was also recommended by the Spiel des Jahres jury.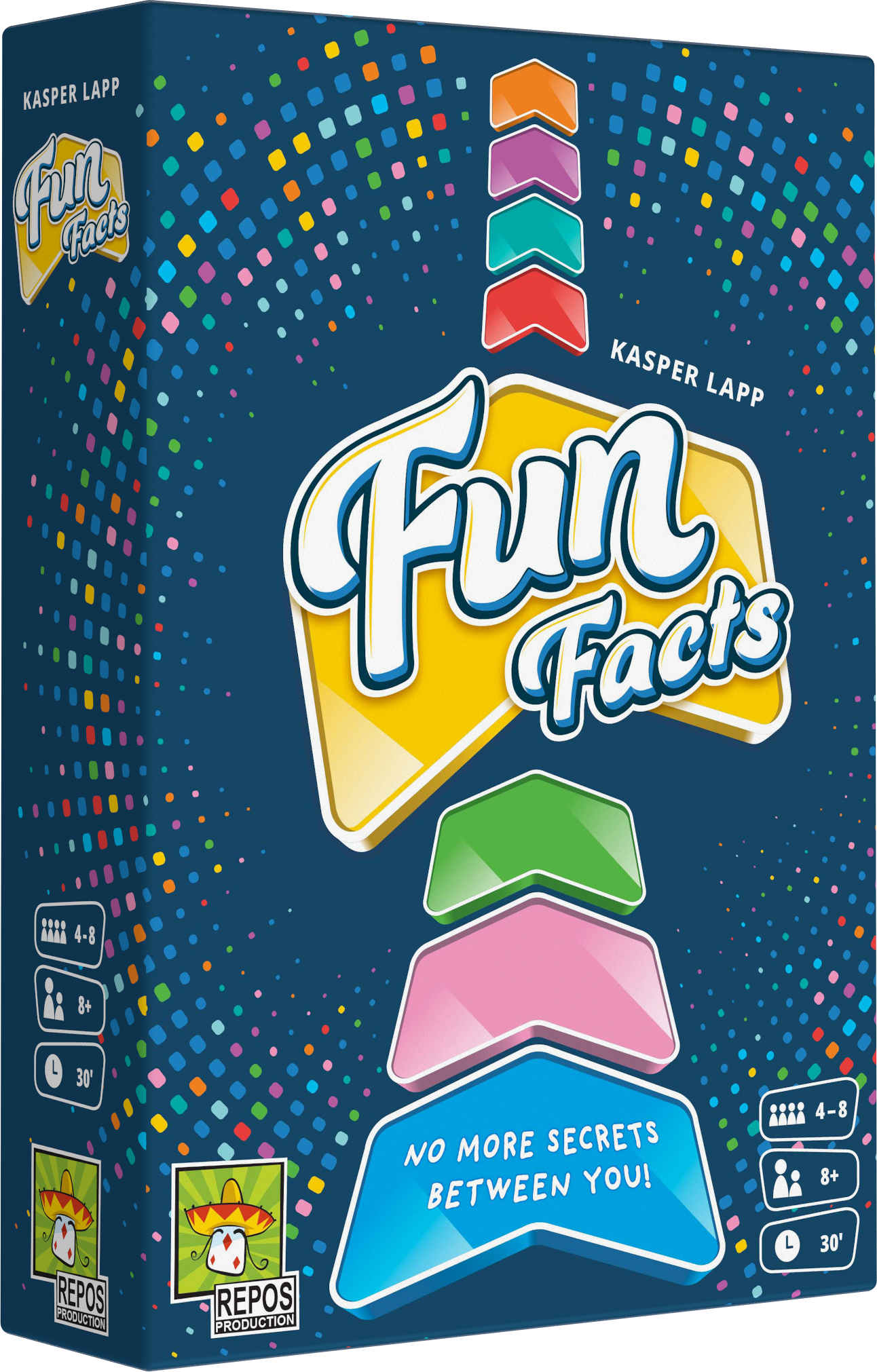 Fun Facts
No more secrets between you!
A game by Kasper Lapp.
...
Discover Fun Facts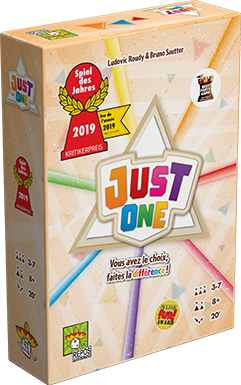 Just One
Help another player guess a Mystery word!
A game by Ludovic Roudy & Bruno Sautter.
Spiel des Jahres 2019.
Discover Just One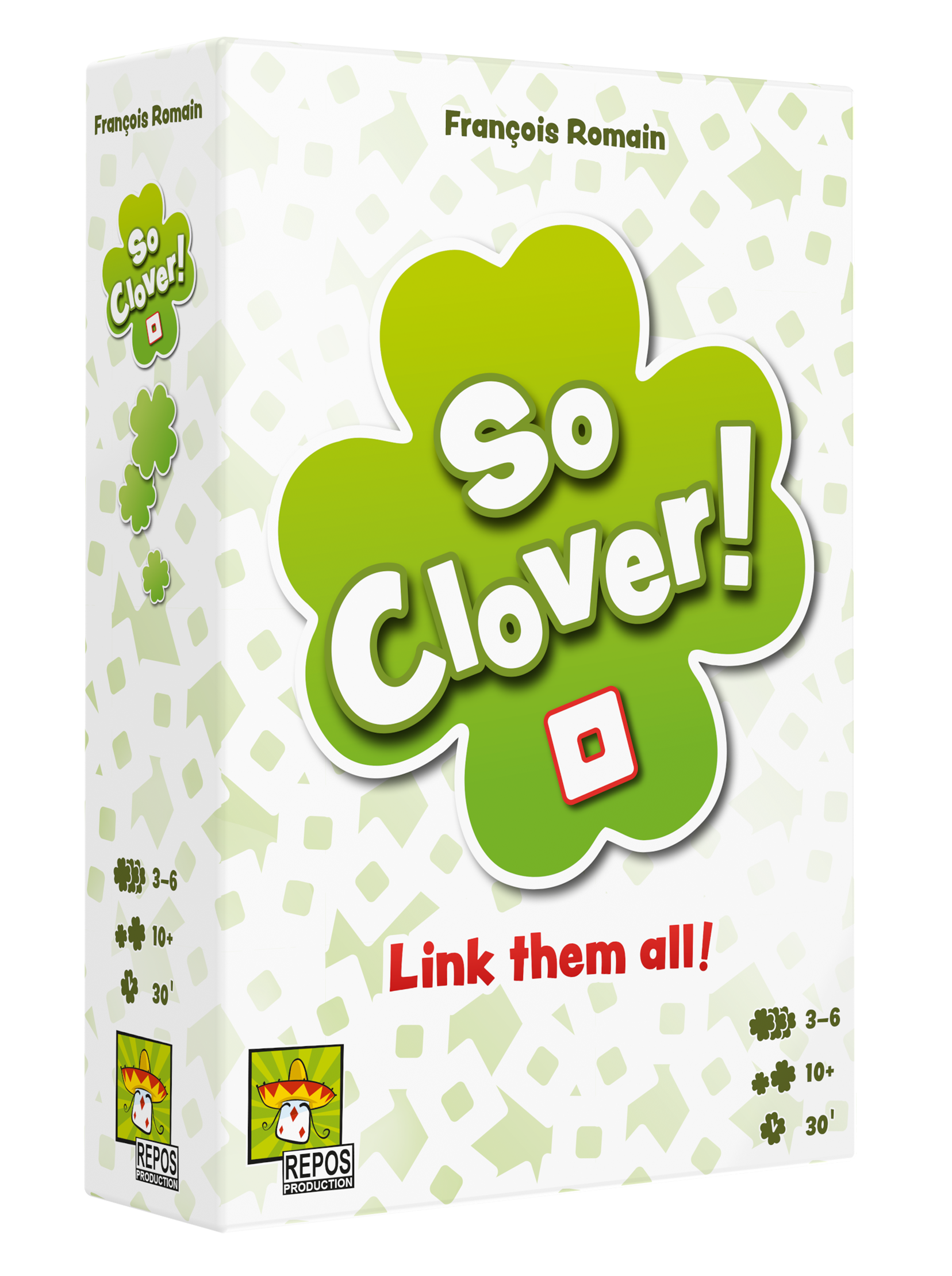 So Clover
Link them all! ​
A game by François Romain.
Best Party Game (Dice Tower)
Discover So Clover!